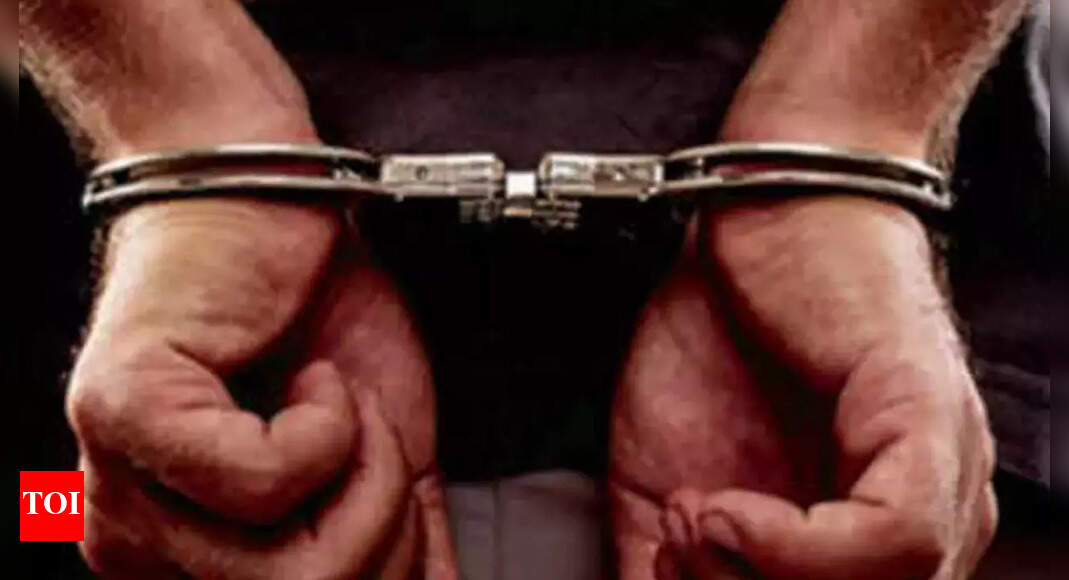 Absconder Detained After 2 Years In Rs 235 Crore Fake Billing Scam | Ahmedabad News
[ad_1]
AHMEDABAD: In a joint operation of the Ahmedabad and Rajkot divisions of the Goods and Services Tax Department (SGST), Mitesh Sejpal, who was involved in a bogus billing scam involving tax evasion worth 11.17 crore rupees in the peanut trade, was arrested.
Sejpal, who had been on the run for two years, was arrested in Junagadh and brought before the additional chief metropolitan magistrate of Junagadh. The court approved the request for questioning in police custody for three days, SGST officials confirmed.
The 11 companies that were investigated in April 2019 in various locations by SGST officials turned out to be shell companies that only existed on paper.
Upon further investigation, it was discovered that these businesses were started by father-son duo Dilip and Mitesh Sejpal and were involved in bogus billing transactions to the tune of Rs 235 crore, which amounted to an escape from a value of Rs 11.17 crore.
The number of breakouts discovered is expected to increase as the investigation continues into the case. Numerous compromising documents including laptops, cellphones and check books from various fake companies as well as compromising documents were found, which were seized.
FacebookTwitterLinkedinE-mail
[ad_2]
Source link