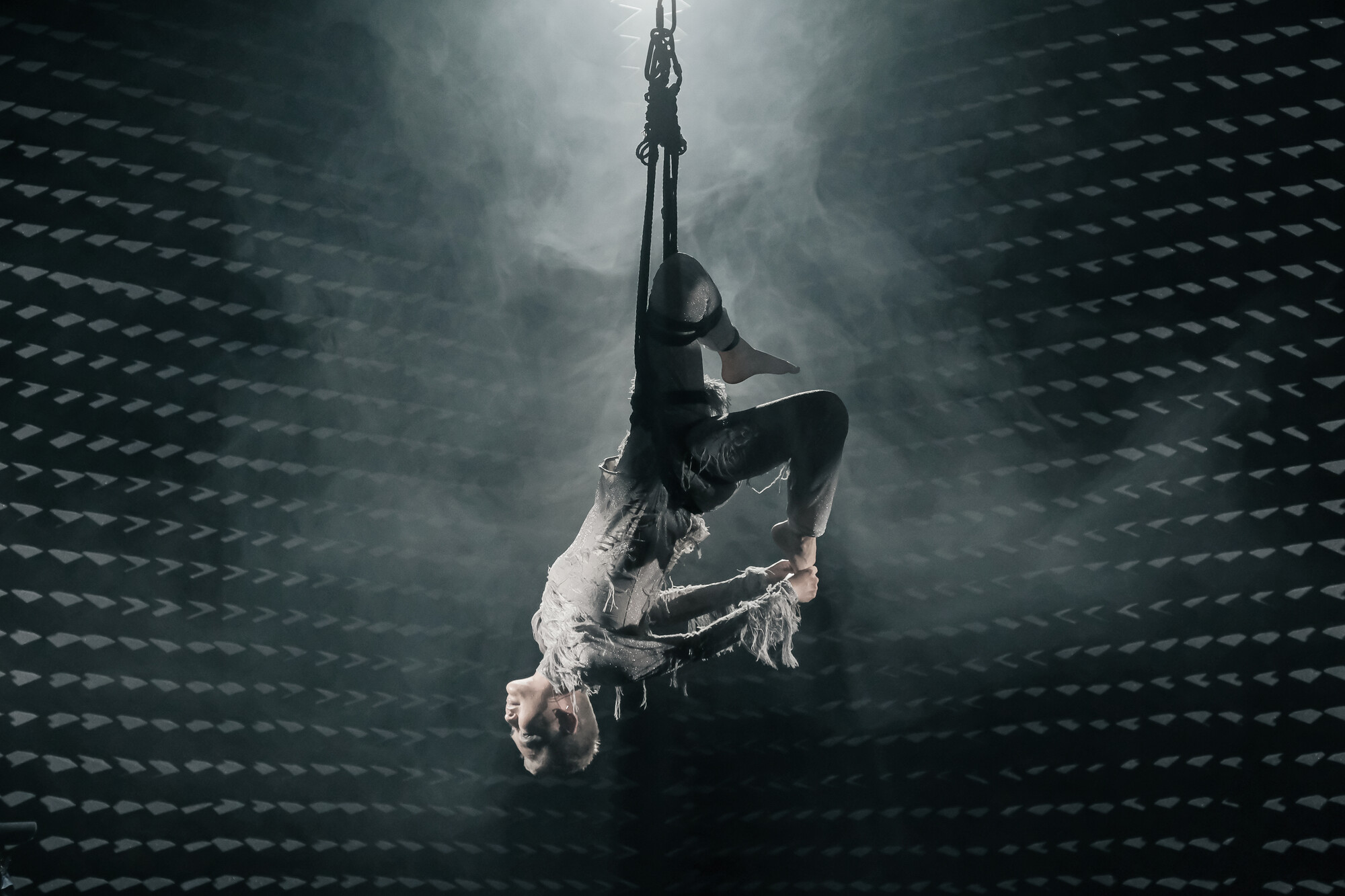 Angela Su: Arise, Hong Kong to Venice – Announcements
Arise, Angela Su's presentation for the 2022 Venice Biennale, conveys a speculative narrative through interwoven fictional perspectives. The act of levitation serves as an organizing metaphor that reappears in Su's drawings, moving images, embroidery and installations. The artist takes on the guise of a fictional alter ego to explore the myriad cultural and political implications of ascending through the air. Levitation speaks of both light things and heavy things; he moves between visceral bodily experiences and dreamlike states of rapture that leave the body behind.
The centerpiece of the exhibition is a new video work, Lauren O's Gorgeous Levitation Act. This pseudo-documentary tells the story of Lauren O, a fictional character who believes she can levitate, and her involvement with Laden Raven, an activist group catalyzed by the American anti-war movement of the 1960s. Su's video includes found footage and excerpts from a new performance by the artist. Mixing reality and fiction, the work suggests an alternative space of action and disturbance. Traces of Lauren O and Laden Raven are embedded in the exhibition's constellation of artworks. The exhibited works invite the public to travel in this fictional universe constructed by Su.
The world that Su creates in Arise is an assemblage of various contemporary expressions of how an individual can cope with a changed and changing world. Fiction allows us to create this hybrid world, a space where we can explore ideas that cannot be confronted directly. As was the case for the four previous collaborations between M+ and HKADC for the 2022 Venice Biennale, Hong Kong audiences will have the opportunity to see Angela Su's work after the Venice presentation has closed. A return exhibition will be presented in 2023 at M+ in Hong Kong.
Angela SuThe works of question the perception and imagery of the body, through metamorphosis, hybridity and transformation. Her research-based projects materialize in drawing, video, hair embroidery, performative works and installations, which explore the interrelationships between our state of being and the advancement of technology. At the heart of these projects are video essays and texts that mix fiction and fact, reality and fantasy. With a focus on the history of medical science, his works challenge the dominant biomedical discourse and consider the impact of technology on the past, present and future.
Freya Chou is a curator and publisher based in Hong Kong. She was part of the curatorial team of the sixth and seventh Taipei Biennials (2008, 2010) and was co-curator of the 10th Shanghai Biennial (2014). From 2015 to 2019, she worked at Para Site in Hong Kong as the institution's first Curator of Education and Public Programs. During these four years, she was also a curator of exhibitions: Ellen Pau: What about home affairs? – A retrospective (2018); Chris Evans, Pak Sheung Chuen: two exhibitions (2017); and After work (co-curator, 2016). Chou has recently worked independently on research projects with several organizations, including the Taipei Fine Arts Museum and Asia Art Archive in Hong Kong. She has edited and contributed to the writing of numerous artists' books, magazines and exhibition catalogues. Chou is a member of the 58th Carnegie International's Curatorial Council.
Prior to joining Tai Kwun, Hong Kong, as Senior Curator, Ying Kwok worked as an independent curator between 2013 and 2021 and was guest curator at M+ for Samson Young: Songs for Disaster Relief as a presentation of Hong Kong at the 57th Venice Biennale. Kwok was curator at the Center for Chinese Contemporary Art in Manchester, UK between 2006 and 2012. In 2014 Kwok was awarded the Asia Cultural Council Fellowship. She was also a 2018/19 Clore Leadership Program International Fellow.
Co-curators
Bernard Charnwut Chan, Chairman of the Board of M Plus Museum Limited
Wilfred Wong Ying-wai, Chairman of the Hong Kong Arts Development Council
Guest curator: Freya Chou

Consultant curator: Ying Kwok

Deputy director: Jenny Tam