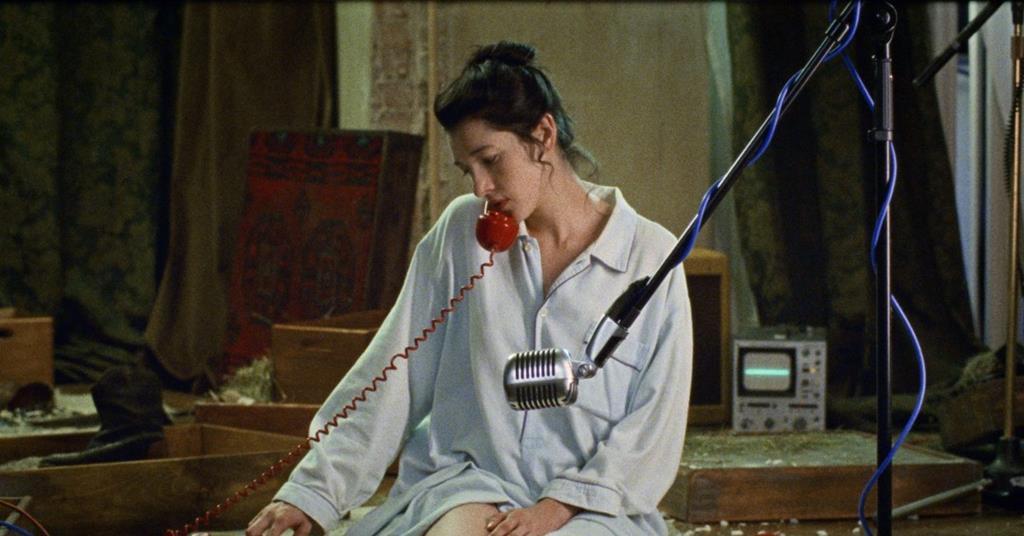 Ann Oren's 'Piaffe' sells out in Germany as producer Schuldenberg Films charts a European-focused path (exclusive) | New
[ad_1]
Salzgeber & Co. Medien Acquired German Rights to Visual Artist Ann Oren's Locarno Title Peep by Rediance and is slated for a theatrical release in the summer of 2023.
Oren's feature debut is about a woman who develops an obsession with making the perfect sound for a commercial featuring a horse.
Oscilloscope owns the North American rights to the film which debuted at Locarno earlier this year before playing in the Zabaltegi-Tabakalera competition in San Sebastian last month.
Peep is currently screening at Filmfest Hamburg where the film's producers, Berlin-based Schuldenberg Films, have unveiled a development slate of European co-productions.
Schuldenberg was founded in 2016 by Kristof Gerega, Fabian Altenried and Sophie Ahrens and works on projects with Austrian Kerstin Neuwirth, Iranian writer-director Amina Maher and Catalan Jaume Claret Muxart.
Neuwirth's first feature film Abitanti is structured as a German-Italian co-production that will shoot in 2024. The mother-daughter drama set in the Italian Alps has received funding from Film- und Medienstiftung NRW and has public broadcaster WDR on board as a co-producer.
Producer Ahrens and Neuwirth have also been selected as one of the creative teams to participate in this year's edition of the Torino Film Lab's FeatureLab for projects at an advanced stage of development.
Additionally, Ahrens recently participated in Riga's Baltic Sea Docs co-funding online forum to showcase Amina Maher's hybrid documentary. I look like my mother which traces the trauma buried in her relationship with her mother as the director reveals her unspoken desires and follows her transition in a process of honest self-exploration. The project has already attracted British (Primitive Film), Swiss (maximage) and Portuguese (Terratreme) co-production partners and is seeking to add a French co-producer.
Minority partner
Schuldenberg Films is set to make its first foray into minority co-production by becoming the German partner of Santiago de Compostela-based Miramemira on the first feature strange river by Jaume Claret Muxart. The director is part of the first generation of filmmakers from the Elias Querejeta film school.
The coming-of-age drama of two brothers pedaling along the banks of the Danube was one of six projects selected to be developed at the Iskumira Berriak residence in San Sebastián this year.
Schuldenberg Films co-founder Gerega recently completed post-production on his long-term observational documentary Euromaidan Generation which saw him follow three Ukrainian activists over the past six years as they struggled to bring about reform in their home country. The film premieres at the Human Rights Film Festival in Berlin on October 17.
Additionally, the company is in the final stages of post-production on Julia Fuhr Mann's hybrid documentary Life is not a competition, but I win which was presented to an audience of sales agents, distributors and festival programmers as part of the work in progress First Look section of the Locarno Film Festival in August.
[ad_2]
Source link