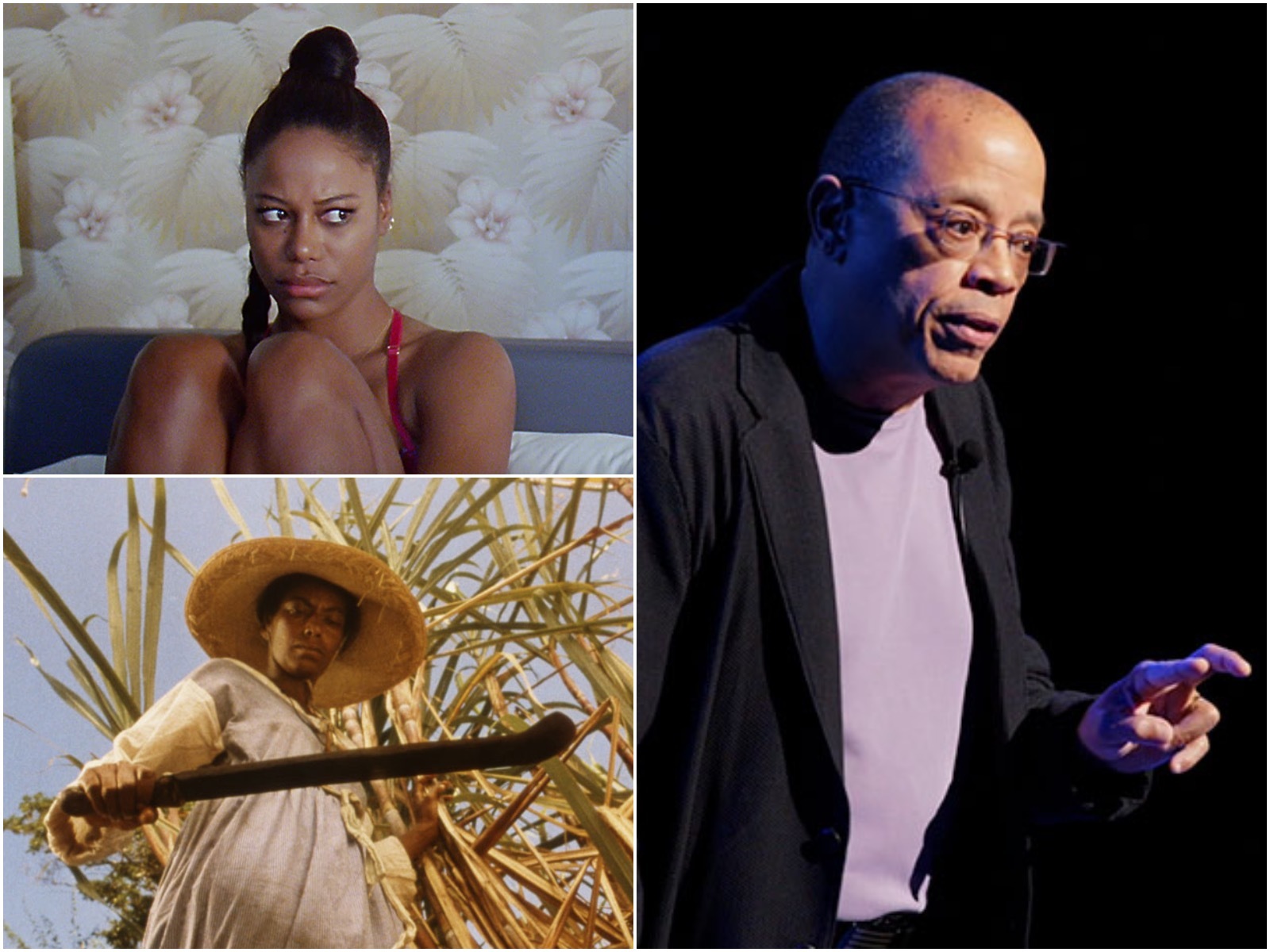 Celebrate Black History Month on and off screen with Milwaukee Film
February marks Black History Month, an important celebration that Milwaukee Film will mark in person, on and off screen, with a month of special screenings, events, guests and more – all featuring voices, stories and black experiences.
"I know it sounds cliché, but this year our fourth celebration of Black History Month is special," Milwaukee Film Chief Innovation Officer Geraud Blanks said in a statement. "In 2021 the program was virtual, so be back in person, with everything we face as a community, while challenging, it feels more important than ever.
Here's the lineup for upcoming film screenings at the Oriental Theater throughout February – from shorts and a remastered hidden gem, to a Milwaukee premiere, documentary profiles of icons and a wild, rowdy black comedy based on a Twitter feed.
Directed by Janicza Bravo (MFF alum "Lemon") and surely the first feature film based on a viral Twitter feed, the Sundance-approved "Zola" is a rowdy, bawdy dark comedy about a stripper (the stellar side eye by Taylour Paige) who goes on a trip to Florida with a new "friend" (Riley Keough) to make some money, only to find herself in a dangerous hot mess involving unhinged pimps, goofy silly boyfriends and a staggering amount of frontal male nudity.
A documentary portrait of the famous comedian who challenged racism and bigotry on and off the comedy scene, told with archival footage of his hilarious stand-up sets and interviews with modern comedians – including Chris Rock and Wanda Sykes – paying homage to one of their finest, fiercest and funniest forerunners.
This collection of shorts features black love stories on screen, from families to romances and more.
Directed by Rex Miller and Sam Pollard – the latter acclaimed director behind essential documentaries on Sammy Davis Jr., Ellis Haizlip, Maynard Jackson Jr. and the FBI hunt for Martin Luther King Jr. – "Citizen Ashe" sets its sights on the the groundbreaking life and career of tennis great Arthur Ashe.
Before it hits screens at the Oriental Theater the next day, get a sneak peek at this 2021 Milwaukee Film Festival award winner methodically charting the country's history of racism and anti-Black politics. .
The second collection of short films in the Black History Month program brings together stories with compelling narratives and friendly inspirational messages for audience members young and old.
Debuting in Milwaukee, sports documentary "The Loyla Project" tells the story of the 1963 Loyola Ramblers, how they conquered college basketball while trying to bridge racial divides amid the civil rights movement, and how their legacy – on and off the pitch – lives on more than half a century later.
Rediscovered and remastered by Ava DuVernay's ARRAY Films, this acclaimed but under-seen hypnotic 1993 Ethiopian drama centers on a model who is transported back in time to the age of slavery, witnessing the horrors of the dehumanizing system as well as of the strength and resilient power of its ancestors above all else – and how those roots carry on to the present day. The film will be followed by a post-screening conversation at 6 p.m.
In addition to regular screenings, Milwaukee Film will host several events and talks around town in honor of Black History Month, including:
"The Creative Collective": Tuesday, February 1 from 6 p.m. to 8 p.m. – The Black History Month program begins with a celebration of black creativity at No Studios, 1037 W. McKinley Ave., featuring local shorts, a panel discussion and insightful conversation.
"The Honest Truth" with Shelah Marie and Dr. Kristen Warner: Saturday, February 12 at 7 p.m. – Held at Dandy at 5020 W. Vliet St., this conversation will bring together the "Love & Hip Hop" star and The Curvy, Curly, Conscious Movement founder Shelah Marie, and University of Alabama, Dr. Kristen Warner, to discuss the representation of black women. in the media and how it plays into health, wellness, self-care and beyond.
Black R&B Film Trivia and 80s/90s R&B Night: Friday, February 18 at 8 p.m. – Head to Company Brewing in Riverwest for a funky trivial double-duty party, testing your retro R&B knowledge before showing off your dance moves with the help of host DJ Gilly.
"Sankofa" post-screening reception: Saturday, February 26 at 7 p.m. – After the screening of "Sankofa" at the Oriental Theater, join a reception at the Black American Holocaust Museum, continue the conversation sparked by the film, and celebrate the opening of the renovated museum. (Only by invitation)
Tickets for all Black History Month screenings, along with additional details, are available on the Milwaukee Film website. Admission is $12 for general public or $9 for Milwaukee Film members.