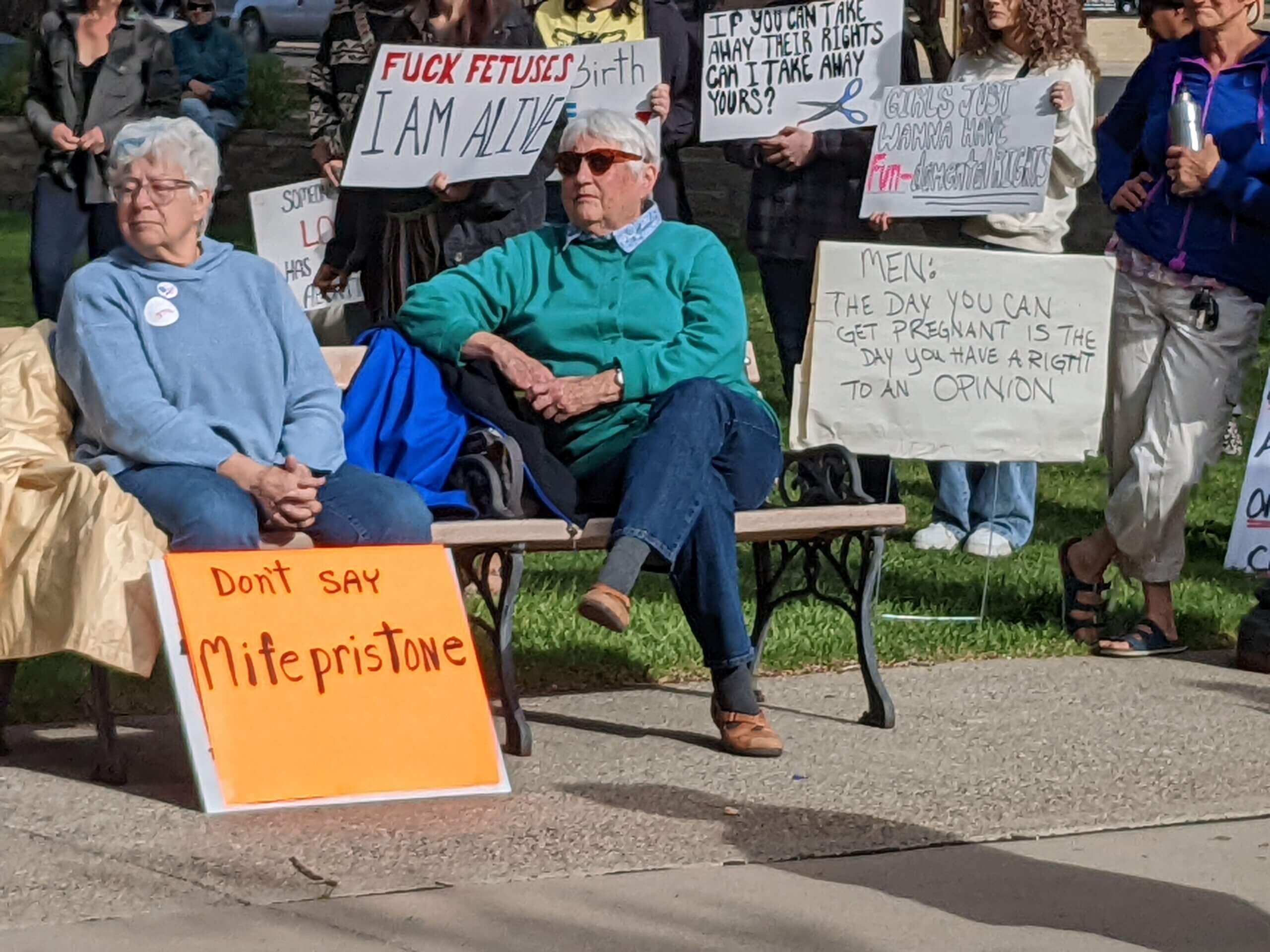 Citizens of GJ rally to protest the Supreme Court's draft opinion stating that the Court will vote to eliminate the constitutional right to abortion
the Mesa County Women's Rights Action League organized a rally on short notice today in response to a leaked draft of a major Supreme Court decision published by Politico this indicates that the far-right majority on the Court will vote to eliminate women's constitutionally guaranteed right to obtain an abortion, a right women have enjoyed for 50 years. The decline in women's freedom would be unprecedented.
Guest speakers included Jennifer Hancock, Board Member of Cobalta Colorado-based organization that helps people access abortion, Heidi Hesse of One Colorado, jeriel clark and Pastor Valerie Carlson of the American Lutheran Church.
Hesse told the crowd, "The overthrow of Roe, even the suspicion of it, devalues ​​more than half the population of our country, and it must not be tolerated or taken lightly." She encouraged people not to feel defeated by the Supreme Court leak, but to use it as motivation to get others to register to vote and get active. Pastor Carlson spoke about how Christianity should not tolerate unwarranted intrusions into the personal lives of others. Clark opened up about her personal experience of getting pregnant at 16 and the difficulties she faced trying to access help.
Participants in the rally expressed their anger, despair, frustration and exhaustion at constantly having to fight for basic rights. Some people lamented having to fight the same fight as 50 years ago. Others expressed frustration at having other people's religious beliefs imposed on them to the point of threatening their bodily autonomy.
Around 75 to 100 people attended the rally, which was called just hours before 5 p.m. via social media.