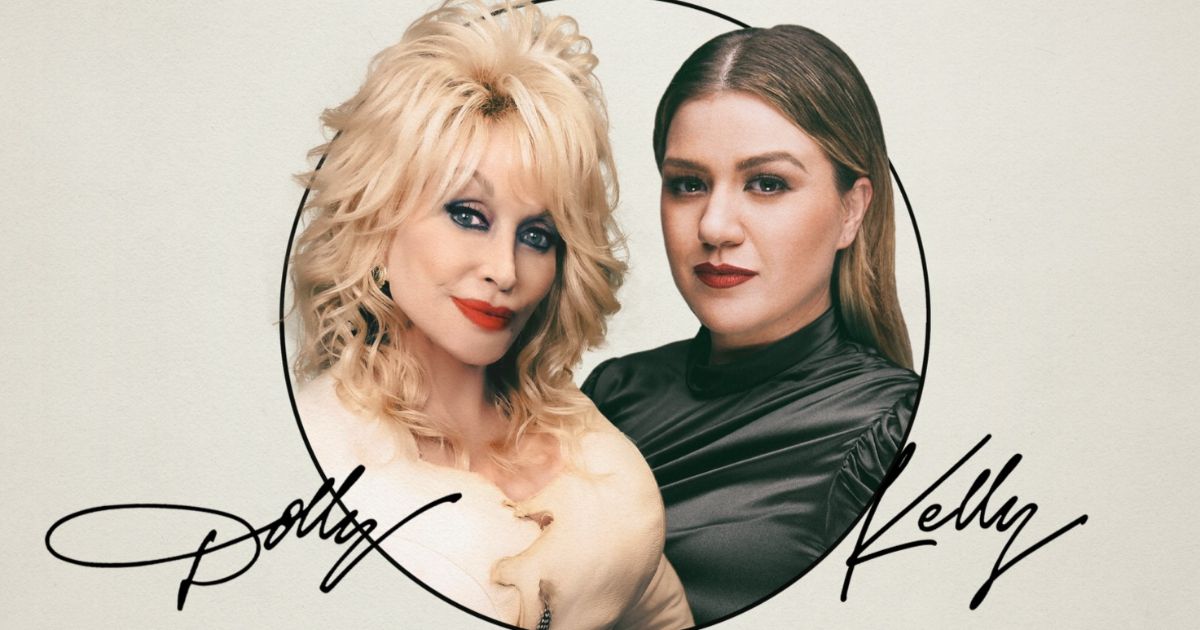 Dolly Parton and Kelly Clarkson Recreate Classic Movie Theme for New Documentary
The classic comedy 9 to 5 is revisited through an all-new documentary chronicling the real-life inequalities at work addressed in the film, and for the occasion, a new rendition of the iconic theme song has been released. This time, original performer and 9 to 5 star Dolly Parton teamed up with a music megastar Kelly Clarkson for the duo. The couple released the song on September 9, 2022, ahead of the limited theatrical release of Always working from 9 a.m. to 5 p.m. in theaters in New York and Los Angeles from September 16-22, 2022. You can listen below, courtesy of Dolly Parton on YouTube.
"It was so awesome to be able to sing the reimagined version of 9 to 5. It was amazing, not only the new song, but the documentary Always working from 9 a.m. to 5 p.m. is also amazing," Clarkson said in a statement.
The single is released by SMACK Records, LLC and distributed by Atlantic Record Company. It is produced by Shane McAnally, Sasha Sloan and King Henry. The film's end credits feature the only studio footage of Dolly and Kelly recording the new duo. You can find the song here, and you can also preview it. Always working from 9 a.m. to 5 p.m. by watching the official trailer below.
Always working from 9 a.m. to 5 p.m. is directed by Camille Hardman and Gary Lane, and produced by MightyFine Entertainment and TwinzZone Productions in association with Artemis Rising Foundation. The documentary "infuses humor with facts" by interviewing special guests, such as 9 to 5 movie stars Parton, Jane Fonda, Lily Tomlin and Dabney Coleman, plus Rita Moreno and Allison Janney from the TV version and Broadway Musical. Guests reflect on the timelessness of the issues raised in the film, coughing that little has really changed in the past 50 years with the treatment of women in the workplace.
Sponsoring the film's limited theatrical release is the Institute for Women's Policy Research, a Washington DC Power women's group. The overall objective is to raise awareness of the themes raised in the document among ordinary women who are affected by pay inequalities, sexual harassment, the glass ceiling and other problems in their working lives.
Related: Dolly Parton Teases Musical Biopic: 'I Could Play Myself'
Still at Work 9 to 5 Chronicles a Lack of Progress for Women in the Workplace
"Who knew 42 years later I would still be working 9 to 5," Parton said of his involvement with the doc. "I believed then, and I believe now that every person deserves to be paid fairly for their work…no matter who they are. I think this documentary (Always working from 9 a.m. to 5 p.m.) shows that the struggle continues and that we all need to do our part to help make things better for everyone.
C. Nicole Mason, President and CEO of the Institute for Women's Policy Research, added, "We are delighted to be the official organizing partner of Always working from 9 a.m. to 5 p.m.—a film that highlights many of the issues women face in the workforce as they try to support their families and advance in their careers. Even though women make up 50% of the workforce, the modern workplace is something out of the Mad Men era. "Women still earn less than their male counterparts, are less likely to be promoted to CEO positions in companies, and face sexual harassment and discrimination in the workplace. There is still so much work to do. »
Learn more about the film at StillWorking9to5.com.