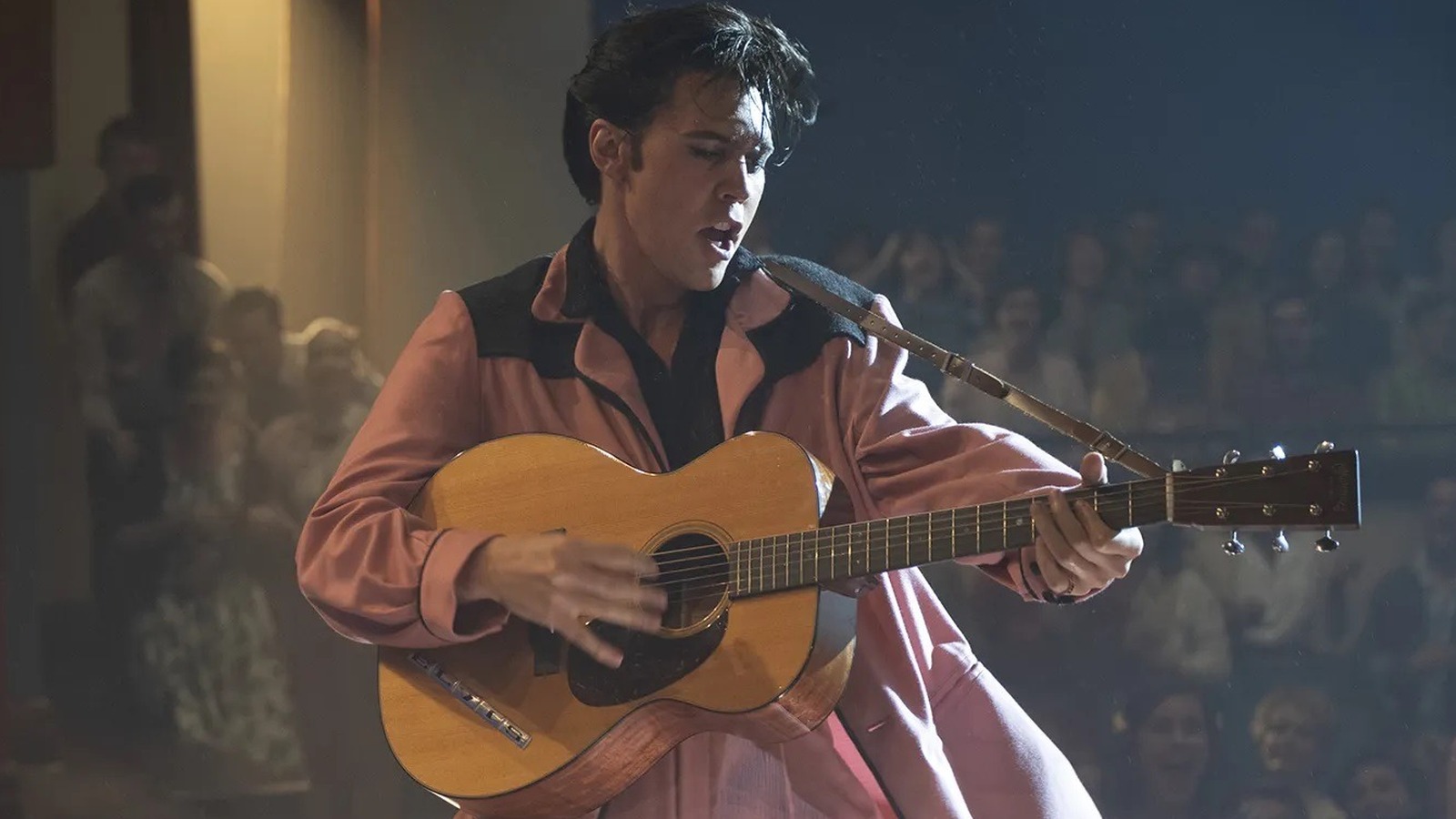 Elvis Fans Will Want To Watch These 10 Movies Next
[ad_1]
Biopics of all kinds, and especially those about musicians, can be extremely formulaic, leading to particularly famous parody of the subgenre. Biopics tend to be more successful when they take a less conventional approach, and that's definitely something director Todd Haynes did. His 2007 biopic about Bob Dylan "I'm Not There" uses many different actors – including Cate Blanchett, Heath Ledger, Ben Whishaw and Richard Gere – to embody the soul of the folksinger at different stages of his life.
"Golden Velvet" takes an even looser approach, with Jonathan Rhys Meyers playing Brian Slade (a David Bowie replacement) and Ewan McGregor playing Curt Wild (who looks like Iggy Pop, but is based on both Iggy Pop and Lou Reed). Because Bowie did not authorize the use of his songs, the soundtrack is composed of 90s musicians such as Thom Yorke, Bernard Butler, Thurston Moore, Pulp and Placebo, either covering songs by Brian Ferry and Marc Bolan , or to bring new ones.
Like "Almost Famous", a journalist is at the center of this story, here embodied by Christian Bale. Bale, McGregor, Meyers and Toni Collette (as Brian's wife) give brilliant performances and it goes without saying that John Dunn's costume design is second to none. Biopics will always be subjective, and the figure in the center will be seen with a particular lens, so acknowledging that and layering fact and fiction is often the most successful route.
[ad_2]
Source link