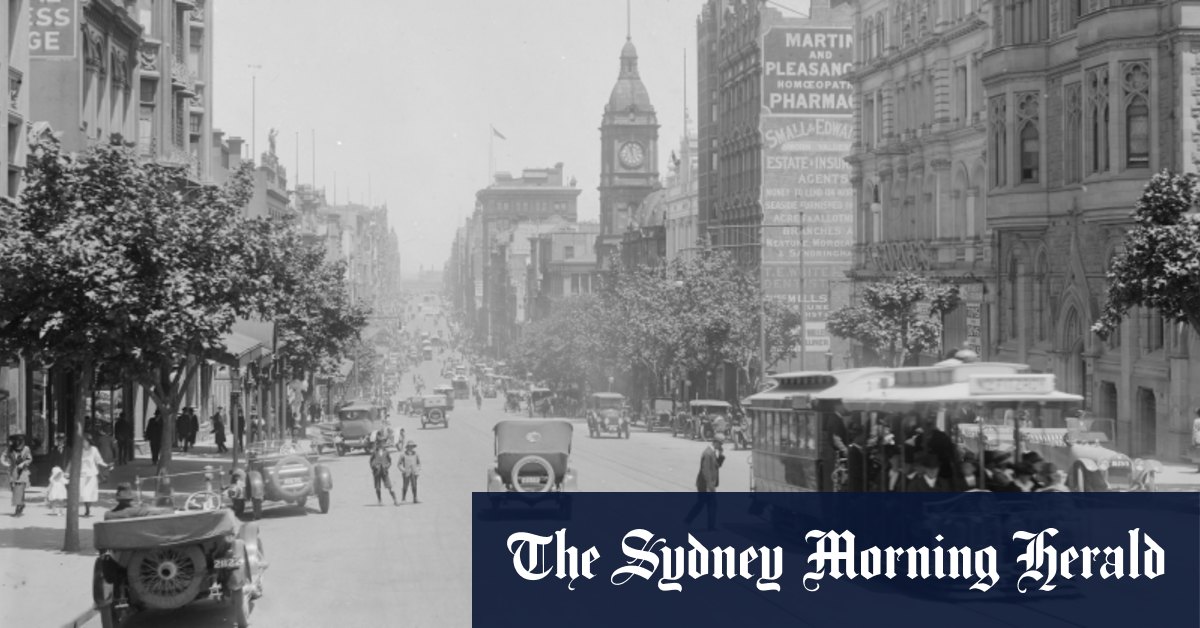 Gus Berger's Love Song to an Old, New, Destroyed and Blue City
[ad_1]
Despite its title and the fact that it's packed with glorious images and stock footage, The Lost City of Melbourne is as much about the city today as it is about the vaguely mythical "wonderful Melbourne" of yesteryear.
The documentary, directed by film entrepreneur Gus Berger, began almost as an act of desperation, but comes across as something of pride, celebration and hope. It is, in a sense, a perfect relic of the age of COVID and all that it has imposed upon us, and its grand Capitol Theater debut as part of the Melbourne International Film Festival is a moment of triumph. – for Berger, for the festival, and for Melbourne as a whole.
"The only good thing that came out of lockdown for me – and there weren't many good things – was finally having time to do ongoing research," says Berger, owner of the Thornbury Picture House, the boutique cinema in a former garage and the pop-up outdoor business Blow-Up Cinema, both of which have been closed due to COVID.
"It was probably down to how I felt about Melbourne in a world of pain with everything shut down, with hospitals full and schools closed. It was a way for me to connect with the city.
His journey through the collections of the State Library of Victoria and the National Film and Sound Archive began with an investigation of the old palaces of the image, magnificent temples of the golden age of talking, built at the end of the 1920s and 1930s. The town retains some fine examples – the Regent on Collins Street, the Astor in St Kilda, the Westgarth in Northcote – but so many more were demolished as the town tried to shake off its slumber in the 1920s. 1950 and to reinvent itself.
But as he dug deeper, he realized that it wasn't just cinemas and theaters that had disappeared. "I was seeing all these other buildings that dotted the CBD that weren't standing anymore, and I was curious what happened to the APA building, what happened to the Australian building, what happened to those markets that occupied such a big space in the city?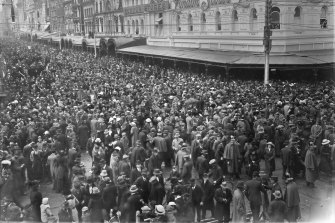 What happened was that many of them submitted to the ball of Whelan the Wrecker, a wrecking business that operated throughout the 20th century. But as tempting as it might be to portray the company as the villain of the room, Berger's film shows genuine respect for their expert ability to dissect these massive edifices, some built in Victorian times with the ambition to survive the pyramids.
[ad_2]
Source link