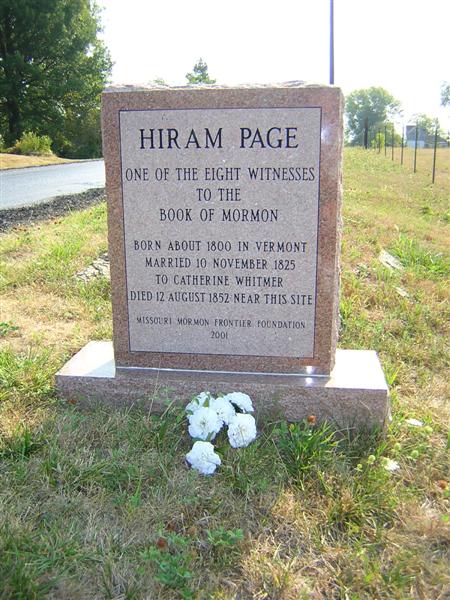 [ad_1]
But, first: last night at 7:00 p.m. Utah time, another new episode of our Witness video series "Insights" was posted on the Interpreters Foundation website:
Book of Mormon Witnesses—Episode 30 Insights: No matter the consequence
If the Book of Mormon was a fraud, why would the supposed initiates of such a fraud allow themselves to undergo unbelievable hardship and pain, face crowds and actually risk their lives to continue to insist on the that it was true?
This is the thirtieth in a series compiled from the many interviews conducted during the Witnesses film project. This series of mini-movies airs every Saturday at 7 p.m. MDT. These additional resources are hosted by Camrey Bagley Fox, who played Emma Smith in Witnesses, as she presents and visits a variety of experts. These people answer questions or make accusations against the witnesses, also helping viewers understand the context of the times in which the witnesses lived. This week, we feature Daniel C. Peterson, President of The Performers Foundation and Executive Producer of Witnesses. For more information, visit https://witnessesofthebookofmormon.org/ or watch the documentary film Unwavering.
Short excerpts from this episode are also available on ICT Tac and instagram.
Be sure to subscribe to our YouTube channel at https://youtube.interpreterfoundation.org/ and our other social media channels at Facebook, Twitter, instagramand ICT Tac.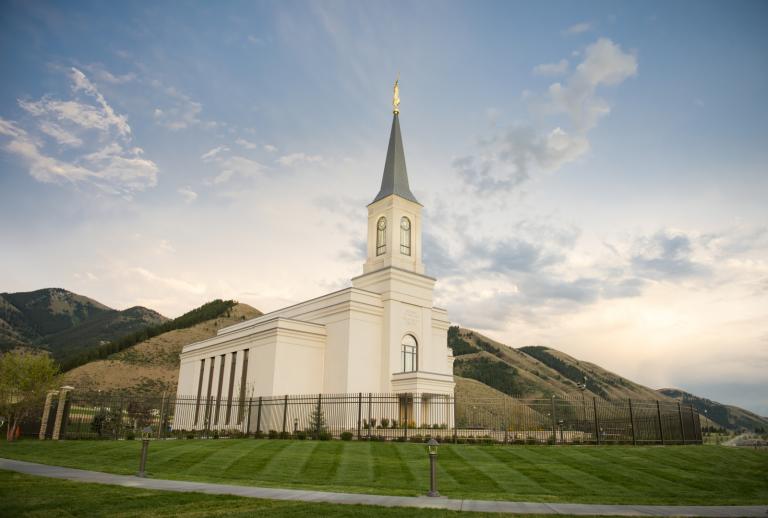 And – oh yes – here's something else: the videos of the presentations that were given at the Interpreters Foundation's 2022 Temple on Mount Zion Conference (the sixth Matthew B. Brown Memorial Lecture, held May 4-5 November 2022) are now available. available for free on YouTube. They understand:
C. Wilfred Griggs: "The Temple and the Sacred in Ancient Christianity"
Margaret Barker: "Key books found in Jordan"
Samuel Zinner: "Discussion on Margaret Barker's article"
TK Plant: "She took the veil and covered herself"
Stephen O. Smoot: "Temple Themes in the Book of Abraham"
Samuel Zinner: "The Cosmic Temple of Divine Names"
David Calabro: "Discussion on Samuel Zinner's article"
David J. Larsen: "Psalm 89 in the Dead Sea Scrolls"
Jeffrey M. Bradshaw and Matthew L. Bowen: "The Journey from Jacob's Temple to Haran and Back"
Rebecca Stay: "Eastward in Genesis 2-4: A Visual Discovery Exercise"
Matthew L. Bowen and Jeffrey M. Bradshaw: "From Jared to Jacob"
Stephen D. Ricks: "Temples beyond Jerusalem"
David Calabro: "Ritual of the Ancient Israelite Temple Through the Telescope of Restoration Scriptures"
Spencer Kraus: "So I Look Up"
John S. Thompson: "How the Gospel of Luke Pictures Jesus as the Exodus or the Way to the Temple"

In 1987, Leon R. Hartshorn released a compilation titled Remarkable Stories from the Lives of Latter-day Saint Women. Earlier today, I came across two apparent snippets that I'm going to share here. Both focus on Lydia Goldthwaite, who was born in Sutton, Massachusetts on June 9, 1812 and eventually married my collateral relative Newell Knight in Kirtland, Ohio on November 23, 1835. He himself was born September 13, 1800 in Marlboro. , Vermont, and—one of the leaders of a small group of Latter-day Saint refugees—he froze to death on January 11, 1847, at Camp Ponca, Iowa, months before any of the exiled Saints had crossed the Rocky Mountains to the Great Western Basin. His death left Lydia with seven young dependent children. She lived until April 3, 1884 and died in St. George, Utah:
The day after Lydia's baptism, the Nickerson family and others gathered around the living room fireplace to listen to the words of the prophet when . . . "I would be so happy if someone who has been baptized could receive the gift of tongues like the ancient saints did and speak to us," Moses Nickerson said. "If any of you rise up and open your mouth, it will be filled and you will speak in tongues," replied the Prophet. Everyone then turned as if by common instinct to Lydia and said with one voice, "Sister Lydia, get up." And then the great glory of God was manifested to this weak but confident girl. She was enveloped as with a flame, and unable to contain herself any longer, she rose and her mouth was filled with the praises of God and His glory. The spirit of tongues was upon her, and she was clothed in a brilliant light, so brilliant that all present saw her with great clarity above the light of the fire and the candles.
The second incident obviously occurs several years later. I still think of the sudden and unexpected passing of Kent Budge, who (I am told) leaves his wife with exceptional challenges regarding their children. So I take some solace in this account:
A few days after Newel's death, Lydia returned from a meeting and "sat home full of sad thoughts. How could she, who had never taken any other care than that which is incumbent upon every woman, prepare herself and her family to return to Winter Quarters, and from there make a journey of a thousand miles into the Rocky Mountains? ? The burden weighed on her very mind until she cried out in her pain, "Oh Newel, why did you leave me!" As she was talking, he stood beside her, with a beautiful smile on his face, and said; "Be calm, let no sorrow overtake you. I had to go. I was needed behind the veil. . . . You cannot fully understand it now; but the time will come when you will know why I I left you and our little ones. So dry your tears. Be patient, I will go before you and protect you in your journeys. And you and your little ones will never perish for lack of food.
[ad_2]
Source link