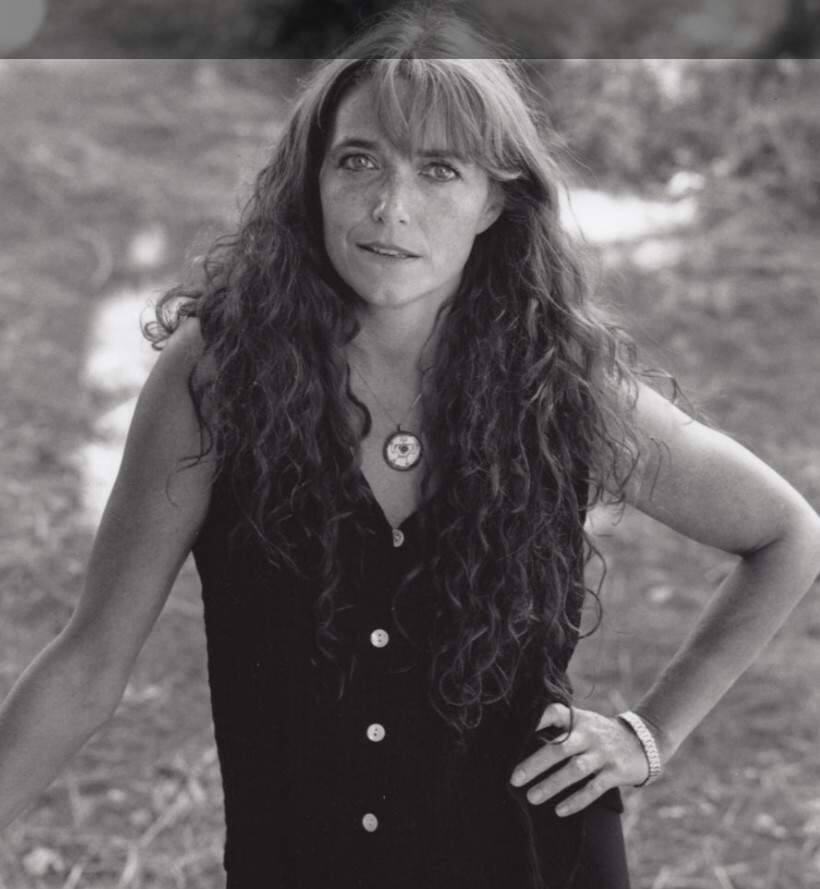 Karen Allen returns for the 25th Sonoma International Film Festival
Actress Karen Allen, star of such films as 'Animal House', 'Shoot the Moon' and 'Raiders of the Lost Ark', is making a return to Sonoma this spring as an industry guest at the 25th Festival Sonoma International Film Festival, which runs March 23-27.
While in town for the festival, Allen will speak at the first of two screenings with film students from Sonoma Valley High School during the student presentation of this year's Media Arts Program, a compilation of student shorts. .
"We welcome festival friend Karen Allen to our 25th celebration," SIFF Artistic Director Kevin McNeely said in a press release. "She has had a long and successful career in film, theater and television, and has worked with some of the best directors of our generation. Our students in the Media Arts program will be able to learn a lot from her given her rich career as an actress, director and theater teacher.
Best known for her role as Marion Ravenswood in Steven Spielberg's 'Indiana Jones and the Raiders of the Lost Ark', a role reprized in 'Indiana Jones and the Kingdom of the Crystal Skull', Allen has 65 film and television credits, including including roles in iconic films such as John Landis' National Lampoon's Animal House (his first role), Woody Allen's 'Manhattan', John Carpenter's 'Starman', Richard Donner's 'Scrooged', 'The Glass Menagerie' by Paul Newman and Spike Lee's "Malcolm X."
In 2019, she was nominated for the Independent Spirit Award for Best Actress for her role in Tom Quinn's "Colewell" and the film was nominated for the Independent Spirit John Cassavetes Award. The film was screened at SIFF 2019 with Allen in attendance.
Allen's stage work includes the role of Helen Keller in William Gibson's "Monday After the Miracle" on Broadway, and she is a longtime collaborator on works performed at the Actor's Studio, Williamstown Theater Festival, Berkshire Theater Festival and at the Westport Country Playhouse.
Allen is also an accomplished fiber artist with a line of clothing and accessories (Karen Allen Fiber Arts at karenallen-fiberarts.com). In 2010, she received an honorary doctorate from the Fashion Institute of Technology, where she studied as a teenager before turning to acting. Allen teaches theater at Bard College at Simon's Rock in Great Barrington, Massachusetts.
"I am thrilled to return to the Sonoma Film Festival for its 25th anniversary," Karen Allen said in the press announcement. "I shot a movie in Sonoma in 1982 with Alan Parker directing and Diane Keaton and Albert Finney called 'Shoot the Moon' and I've been in love with Sonoma ever since. My week at the festival a few years ago was filled with wonderful films, encounters with extraordinary people and delicious food and wine."
There are two screenings of the student showcase of the Media Arts program, pending capacity limits. The first, student-only showcase will be Wednesday, March 23 at 9 a.m. at the Sebastiani Theater, 476 First St. E. The second will be Sunday, March 27 at 3 p.m. at Andrews Hall at Sonoma Community Center, 276 E. Napa St., and is free to the public, pending capacity limits. All COVID safety procedures will be followed; including proof of vaccination and mask protocols.
"Sonoma Valley High School's Media Arts program students are thrilled to have Karen Allen speak to our aspiring filmmakers and actors," said Professor Peter Hansen. "His films are timeless, generational and relatable."
For more information and passes, visit sonomafilmfest.org.