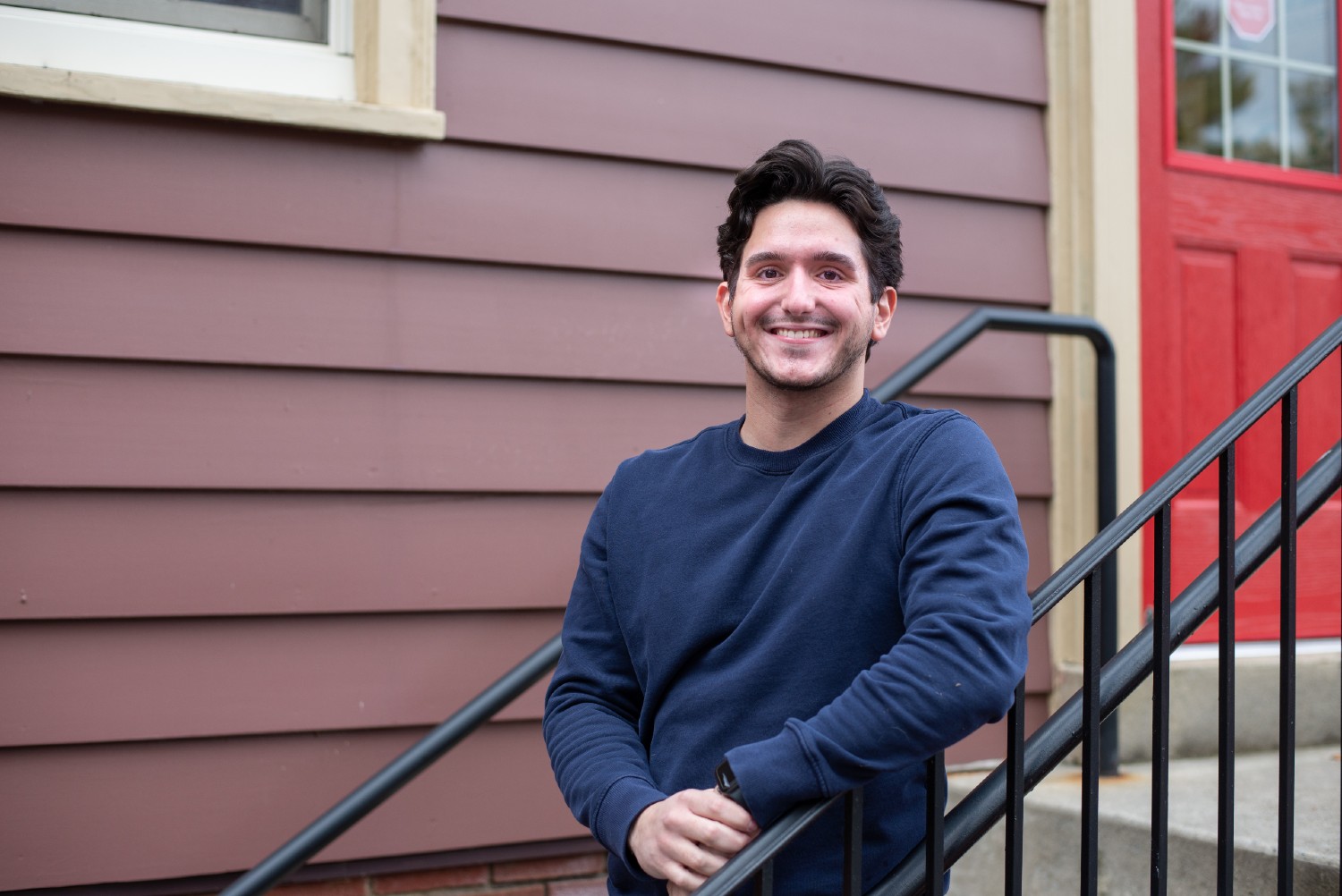 Latest news: Film for seniors selected for two international festivals
Film for seniors selected in two international festivals
Joe Romano '23 created the short film "Emetophobia" for a film studies class in Muhlenberg.
By: Grace Oddo '22
Tuesday, November 23, 2021 3:48 PM
Joe romano '23, a double major in Media & Communication and Film Studies, has been selected for two international film festivals that took place this month. His short film emetophobia was screened at the 33 Girona Film Festival in Girona, Spain, and the BJX Bajío International Film Festival in Guanajuato, Mexico. He was also nominated for the Yes, Let's Mmake a movie! Film Festival in Montreal, Canada.
"It is difficult to understand that my film was shown in front of a large audience, "says Romano. "It's mind-blowing."
emetophobia is a product of Documentary / Fiction Hybrids by David Romberg course, which Romano took while studying at a distance last spring. For the final project, his mission was to create a "docufiction" film. Also known as hybrid film, this medium combines elements of fiction with elements of a documentary in order to tell a story. Romano wanted to tell the story of his struggles with emetophobia – a deep-seated fear of vomiting – but in a visually unique way.
While sitting in his bedroom in Mount Pocono, Pa., He began by experimenting with household items: balloons, food coloring, and various light fixtures. It eventually turned into what was to become emetophobia, or as Romano calls it, "a visual representation of the anxiety attack that occurs every time I enter this area".
David Romberg, assistant professor of film and media studies and communication, was immediately impressed with Romano's cut. With Romberg's encouragement, Romano decided to submit the film to various film festivals around the world. Last summer, in addition to working on campus as a photographer with the Communications Office, Romano spent time polishing his film, researching festivals and consulting Romberg for advice.
While Romano would have liked to be able to attend the festivals in person, knowing that international audiences have seen his film is a fascinating feeling. "It's kind of a motivation booster," says Romano. "It's confirmation that hey, I can actually do this."