Made in Abyss compilation films reveal a visual, January premieres – news
The 1st film debuts on January 4, followed by the 2nd on January 18
---
The official website of the Crafted in the Abyss the anime revealed a key visual for the series' first theatrical compilation film on Friday. The website also revealed that the first film will be released in Japan on January 4, followed by the second film on January 18.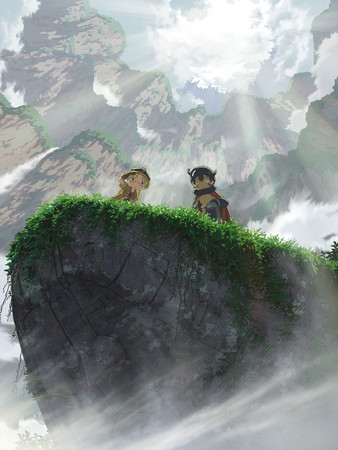 The first film is called Crafted in the Abyss: Tabidachi no Yoake (Journey's Dawn), and the second film is called Crafted in the Abyss: Hōrō Suru Tasogare (Wandering Twilight).
The first 13-episode animated series premiered in Japan last July. Sentai Filmworks licensed the series and will release it on Blu-ray Disc on October 23. The English-subtitled version of the show aired in the United States on Amazon's Anime strike services, and TO HIDE aired the series outside of the United States. The dubbing will also broadcast exclusively on TO HIDE Later this year.
Production of a sequel is underway.
In history, a huge system of pits and caves called "Abyss" is the only unexplored place in the world. Strange and wonderful creatures reside in its depths, and it is teeming with precious relics that present-day humans are unable to craft. The mysteries of the Abyss fascinate humans and they head for exploration. Adventurers who venture into the pit are known as "Cave Raiders". An orphan girl named Rico lives in the city of Ōsu on the edge of the Abyss. Her dream is to become a Cave Raider like her mother and solve the mysteries of the cave system. One day, Rico begins to explore the caves and discovers a robot that looks like a human boy.
The anime is based on Akihito Tsukushiis the manga of the same name. Entertainment of the Seven Seas licensed the manga and released the first volume on January 23. Takeshobo released the seventh volume of the manga in Japan on Friday.
Sources: Crafted in the Abyss the animated ones website, BD Nathalie
---