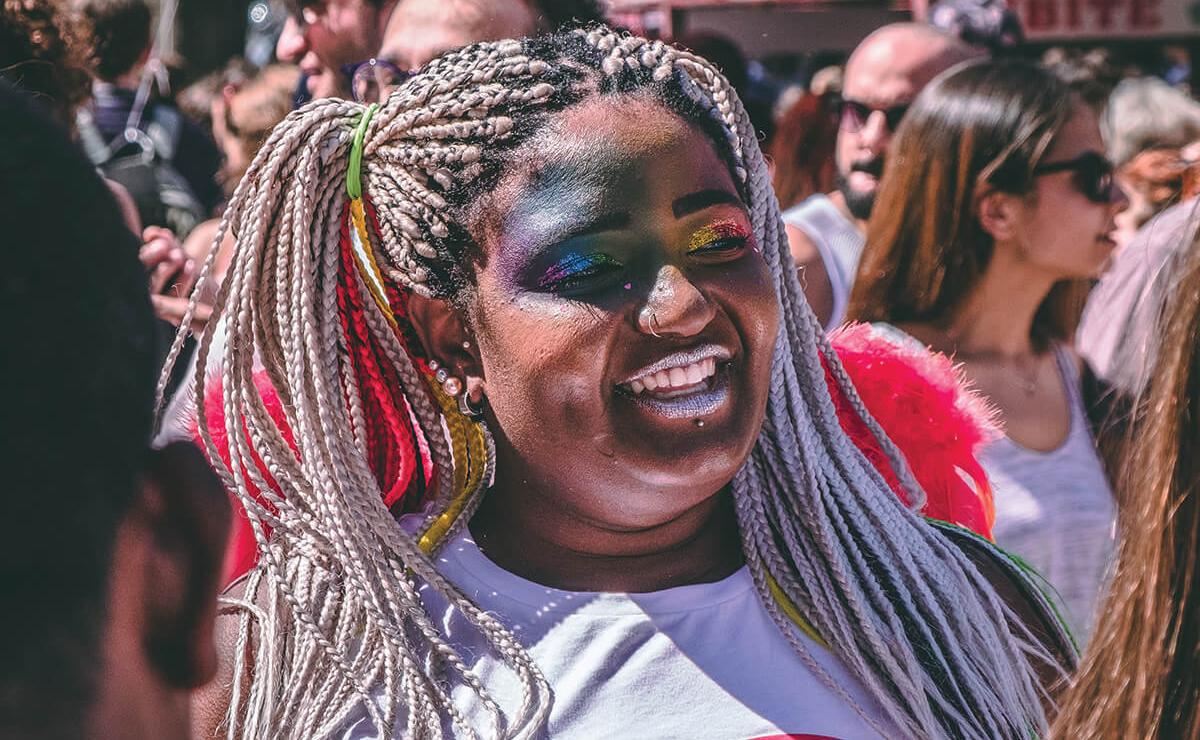 Mark your calendar for these can't-miss events in Baltimore this June
[ad_1]
20/06-26: PRIDE OF BALTIMORE
A far cry from today's colorful week-long event that draws lively, free-spirited crowds across Baltimore, the city's first-ever Pride celebration was a decidedly humble affair in Mount Vernon. This month, however, some 47 years after that first makeshift hoorah — and more than two years since its last in-person iteration — Baltimore is ready to party in full force. Fittingly, the theme for this year's festival is "Together Again".
"Pride is the time of year when I can be my fullest, most authentic self," says Unique Robinson, event chair, who looks forward to celebrating "all the beautiful spectra of our rainbow. I'm so excited to be in person, with other queer people, to celebrate in the streets. For a list of festivities, which will include fun for young people, a giant block party on Charles Street and the annual "Twilight on the Terrace" celebration at Gertrude's Chesapeake Kitchen, visit here. Hours and prices vary.
TO 6/1: PRIVATE EXPRESSIONS: PERSONAL DIARY OF LIFE IN MARYLAND
Exhibitions. Viewers can get a glimpse into people's lives through pivotal moments in state history in this personal diaries screening. Maryland Center for History and Culture. Wed-Sat 10 a.m. to 5 p.m. Free – $9.
6/1: BSO'S SYMPHONY IN THE CITY AT PATTERSON PARK OBSERVATORY
Music. With a blanket or chair in tow, head to the pagoda for classical and pop tunes, led by the orchestra's own Jonathan Rush, and performed by local spoken word and music artist, Wordsmith. Patterson Park Observatory. 6:30 p.m.
6/1-2: CHALLENGE MANAGE YOUR CITY 24 HOURS
Sports. In downtown Annapolis, spend this year's National Run Day helping a good cause. Proceeds from the 24-hour run support the work of Danny's Fund, an Anne Arundel County-based charity that provides assistance to residents dealing with substance abuse and addiction. Charm City Run. 6:30 p.m.
6/2: MONDO 12 YEARS ANNIVERSARY
Film. John Waters fans will love this effervescent local series, flagged with quirky hosts, cult cinema, fun trivia and awards. The Ottobar. Prices and times to be determined.
6/3: J HOME
Music. The Grammy-winning New York artist is looking to celebrate black pride with a night full of soulful songs in Highlandtown. Creative Alliance. 8:10 p.m.-$15.
6/3: PEACH FACE RECORD OUTPUT
Music. Local favorite indie sweetheart Alison Ramirez and her band debut their new album on the Charles Village stage. The Ottobar. Prices and times to be determined.
6/3: LET'S SCIENCE HAPPY HOUR
Food and dining. Enjoy signature Maryland beers (and stunning waterfront views) during a night at the Light Street Science Museum. The Maryland Science Center. 6 p.m. $20.
6/4: FLOATILLE BALTIMORE
Festivals. According to the latest theme of the annual festival, dress up like a pirate to paddle through Canton, where tokens and nautical treasures await you. Canton Waterfront Park. 8am-noon. $35-40.
TO 6/4. : GLITTERUS: RISE OF THE DRAGON
Theater. In West Baltimore, join Glitterus, the universe's last remaining dragon, as she fights to save her lost eggs and defeat the power-hungry Tower Wizard. Baltimore City's Zion Church. Hours and prices vary.
6/4-5: CAPITAL JAZZ FESTIVAL
Music. For two full days at the Merriweather Post Pavilion, perform with legends such as Chaka Khan, Ledisi and Faith Evans. Merriweather Post Pavilion. 12 p.m. 94-$230.
6/5: BOMBINO
Music. At the Highlandtown Center for the Arts, the leading desert blues guitarist takes the stage with local pop group Super City. Creative Alliance. 8:22-$25.
6/5: THE 60S ROCKY HORROR SHOW
Theater. At Baltimore Soundstage, this unique take on the musical reflects on the 1960s through bold fashion and performances. Baltimore Soundstage. $25. 7 p.m.
6/8: HALSEY
Music. The "Eastside" pop star brings a range of bangers to Columbia, alongside indie starlets Beabadoobie and Pink Pantheress. Merriweather Post Pavilion. 5:30 p.m. $29-149.
6/9-10: DAN DEACON
Music. Continuing a winning streak, including an Oscar appearance earlier this year, the Baltimore-based DIY phenom performs two sets at the Ottobar. The Ottobar. 8 p.m. $25.
[ad_2]
Source link