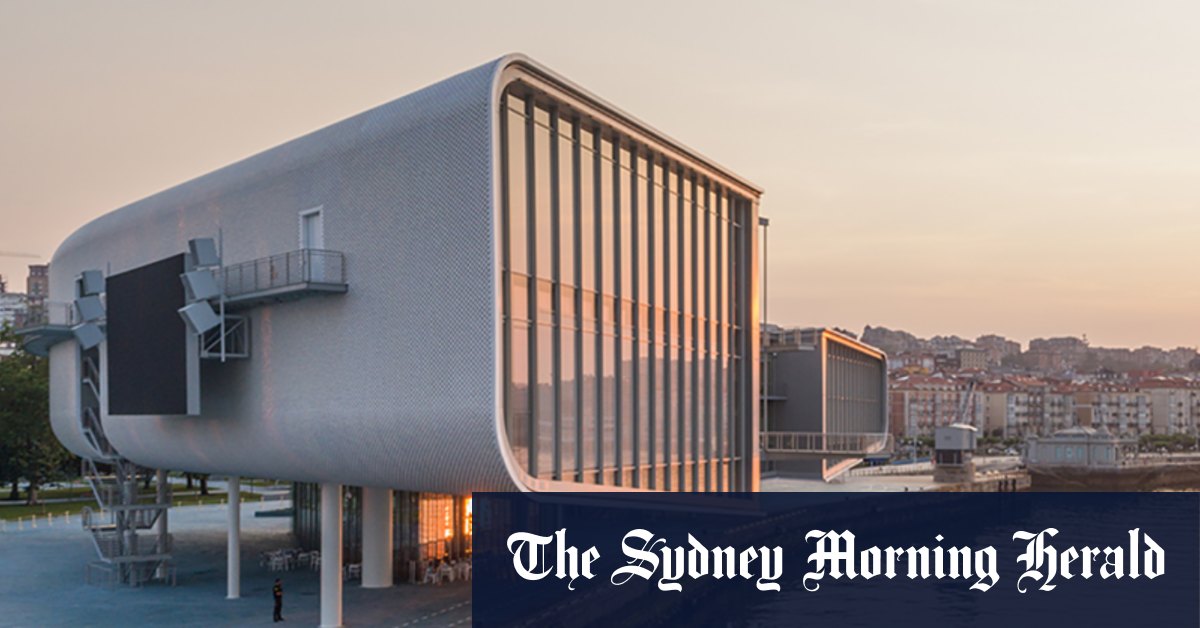 Milan Design Film Festival in Melbourne
Architecture is a heroic pursuit, according to Pritzker Prize winner Renzo Piano. Invoking his friend Italo Calvino, author of the famous novel Invisible cities, Piano declares: "Even in the most terrible and desperate places, there is a corner of beauty, happiness and serenity which must be sought. You have to capture it, give it strength, give it substance.
Perhaps gallantry prevents the great man behind such controversial landmarks as London's Shard and Paris's Pompidou from mentioning the political squabbles and communal feuds that also threaten the hero's journey. But gorgons stand tall and cyclops bureaucrats challenge him in the documentary Renzo Piano: architect of light. For seven years, veteran Spanish filmmaker Carlos Saura has traced the development and struggles of Piano's first Spanish project, the Centro Botin, in the northern port city of Santander. Spoiler alert: it's built. More interesting are the digressions that Piano has with his interlocutor on purpose, destiny and the "miracles" of creativity.
"When you build a building, when you construct something, when you manage to play the strings of humanism, of being together, of creating places where people feel naturally… When you achieve the miracle of uniting people to share values, it's the exact opposite of barbarism," says Piano.
Fittingly, these elevated discussions take place in Piano's Genoa studio, an Olympian eagle's nest overlooking the Ligurian Sea that requires a funicular to ascend. His concerns carry over to ACMI's first design film festival. Curator Roberta Ciabarra selected Saura's film alongside 20 documentaries from the Milan Design Film Festival.
"In their entirety, they speak to the notion of architecture and design as practices that have poetic sensibility or philosophical inquiry; that speak to Renzo Piano's idea of ​​architecture as poetic civic art," she says. Ranging from an 11-minute short to a full-length documentary, Ciabarra's selections show how architects fought their corner to create powerful and uplifting work.
The idea of ​​a design film festival is not as niche as it seems. Film and architecture create beauty through light and space, movement, personal stories and shared experiences. As Piano says, "Light is perhaps the most important building material. It is a material that lives, that vibrates. Architecture is a constant passage from light to shadow and from shadow to light. It's a constant tension game.
The opening film of the festival, The importance of being an architect, portrays Antonio Citterio and Patricia Viel. The duo also sees architecture in cinematic terms. "Every time we design, it's like writing the script for a movie," says Citterio. Tracking shots through rooms and across the thresholds of their luxury brand office buildings illustrate the drama and giddy joy of well-designed spaces. Here too, the talking heads invoke the importance of architecture in creating beauty.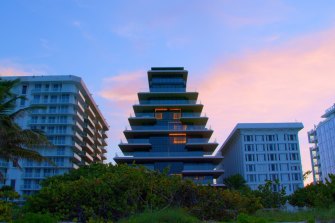 "In architecture that doesn't work, architecture that is ugly – not from an aesthetic point of view, but from a design point of view – people live badly," says art curator Francesco Bonami . "And people who live badly get angry. And people who get angry become dangerous. If there is no good architecture, society suffers. [Good architecture is] one of the cornerstones of the company's development.
Cue the festival's most dystopian case study – The boat.
"The residential complex known as Le Vele, in the Neapolitan district of Scampia, is one of the most famous in the history of 20th century Italian architecture," explains Ciabarra. Compromised by the use of shoddy materials and 'shortcuts' during construction despite the protests of architect Franz Di Salvo, Le Vele stands as a bitter indictment of economic and concurrent forces that have diluted the integrity of the project and hampered its potential as an urban development that promotes and strengthens social cohesion.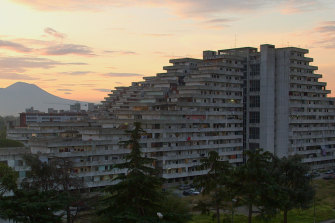 The boat is the familiar story of utopian modernist architectural dreams turning into a dystopian soullessness riddled with crime. The film and the television series Gomorra put Scampia on the international map. "When you live in this reality, it becomes a part of you," says one resident, echoing Winston Churchill's edict on the buildings that ultimately shape us. "You feel degraded too."
But the graffito sprayed by a proud local vandal reads "Scampia, not just Gomorra". No doubt to the surprise of Calvino and Piano, even in a slum, a community emerges. Despite its oppressive gangs, The Ship turns around. A community is strong in people, not buildings. In this "grassroots" documentary, no architect, urban planner or policeman is heard. This is strictly the residents' point of view.
Loading
For visionary, top-down views that establish a strong community and groundbreaking design culture, the Olivetti company holds legendary status. Speaking in one of two ACMI program documentaries about the company, Olivetti – Paradigm, Deyan Sudjic, director emeritus of the Design Museum in London, said the charismatic scion Adriano Olivetti "felt a responsibility to the workers to provide them with appropriate civilized conditions". In the town of Ivrea in northern Italy, Olivetti architects built not only factories, but also houses, apartments, churches, nurseries and schools. In 2018, the company town becomes a UNESCO World Heritage Site.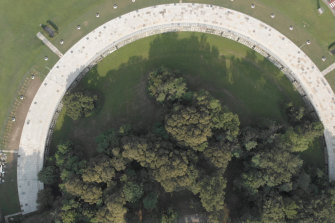 Lately, we've championed the Apple and Google "campus" (per Norman Foster and BIG/Thomas Heatherwick, respectively), but they're "infantilizing" staff rather than building community, Sudjic says. "The average age of a Google employee is 27. Olivetti saw a community as children, their parents and grandparents…a place where people would grow and spend their lives."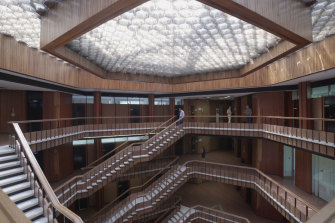 If that sounds paternalistic, Ettore Sottsass, who was himself a central figure in Italian design, attests in the documentary that his former boss, Olivetti, believed that "industry should serve people and not just serve itself- same. It was an ethical commitment to give something back to the people who worked there – an idea completely lost in today's world of industrial culture.
Another highlight of the festival is The dome (La Cupola), which features the house built for Italian director Michelangelo Antonioni. In the early 1960s, Antonioni captured modern alienation and marital boredom through long takes of actors lost or constrained by architectural space and desolate landscapes. On a beautifully steep stretch of the Sardinian coast, Antonioni commissioned a domed building from architect Dante Bini. Known as Binishells, these innovative and inexpensive structures were created by squirting concrete onto an inflated balloon; many were built in Australia.
Loading
Antonioni's dome looks like one of the smooth rocks eroded by the water's edge. Encircling the vacant space and slowly exploring its architectural details, filmmaker Volker Sattel's camera pays homage to Antonioni's cold aesthetic. Images of the dilapidated building – frayed window frames, pitted stone staircases, rusty patina of light fixtures – reflect local narratives of Antonioni's disintegrated relationship with his muse and lover, Monica Vitti.
True, Antonioni's dome is a private home, but this elegant, simple and unassuming building, sitting comfortably in the harsh landscape, also answers Piano's heroic warning. Its current state of monumental ruin adds poignancy to the noble ambition.
The Milan Design Film Festival, presented by ACMI and the Italian Institute of Culture Melbourne, is at ACMI May 19-30. acmi.net.au