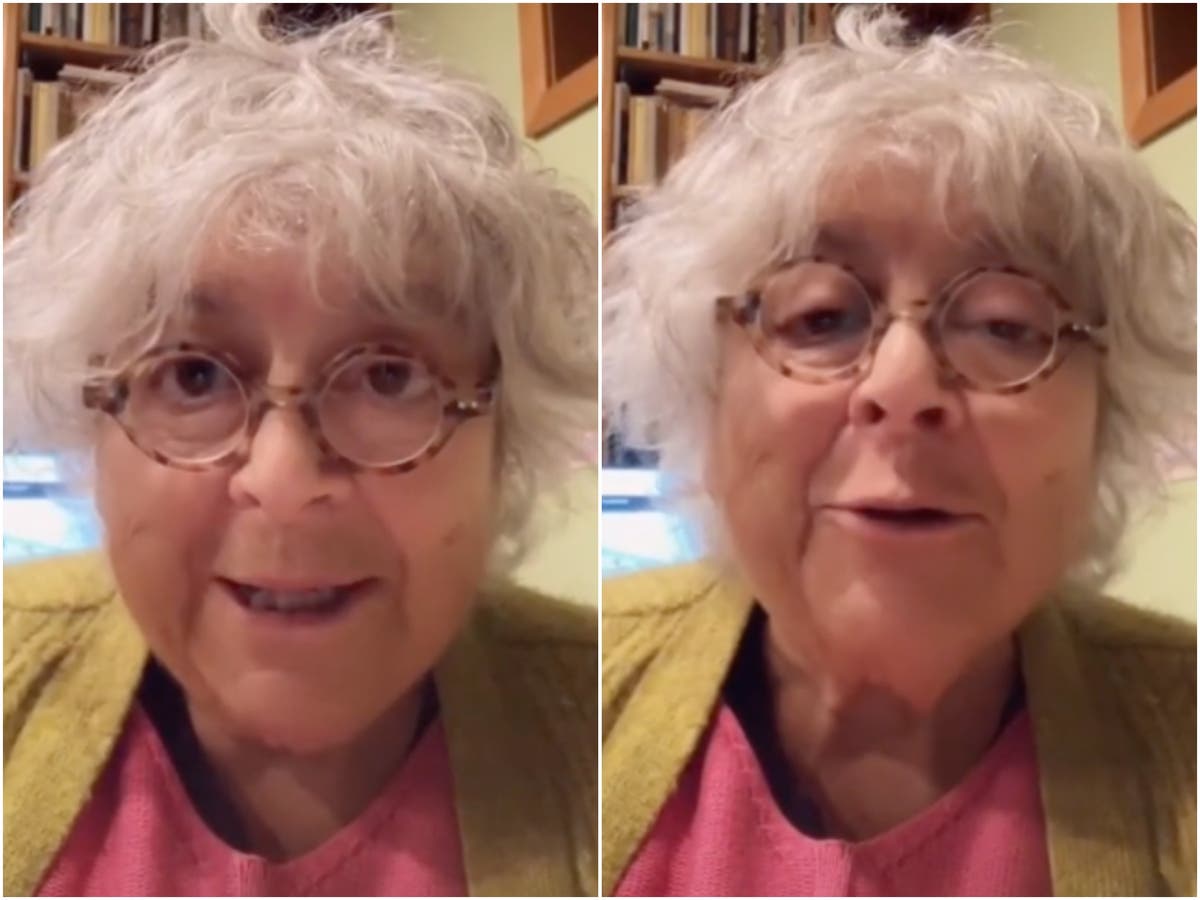 Miriam Margolyes goes 'seriously off-script' discussing Hitler, sex and Harry Styles in viral TikTok cameo
A Cameo video in which Miriam Margolyes goes "seriously off-script" when talking about sex and Hitler has gone viral on TikTok.
The Harry Potter actor has a profile on the popular video app, where fans can buy personalized video messages from their favorite celebrities.
One such message was sent to Christine, a German TikTok user based in London, who posted a compilation of her craziest Margolyes messages in April.
On Sunday, May 8, Christine posted the full video on TikTok, in which Margolyes could be seen wishing her "a glorious, sex-obsessed birthday."
The octogenarian begins by speaking in German, telling Christine her name and that she is a lesbian, adding: "I forgot what the German word for a lesbian is, but anyway, whatever whatever, I am. ."
On hearing that Christine was about to turn 32, the outspoken actor said: "Oh my god I hope your c*** is still wet. Maybe [friend who bought the Cameo] don't care about your c*** but you never know.
Margolyes then read that Christine was going to see Harry Styles perform four times this year, asking, "Pardon me, who is Harry Styles? Should I know him, is he a singer? Or is he your boyfriend?
She then continued: "I think Germany is a fabulous country. I wish there hadn't been Hitler, I'm sure you are too. I am very political, I am very on the left. So if you're right, f*** off c***-face. In fact, I'm supposed to end my message with peace and love, fuck you. Will it do?"
Margolyes ended the post by addressing Christine's love for TikTok, which she called a "waste of time."
Access unlimited streaming of movies and TV shows with Amazon Prime Video Sign up now for a 30 day free trial
"But then, of course, you're only 32 and you don't know anything. That's the truth honey. And you know what? I don't know anything either.