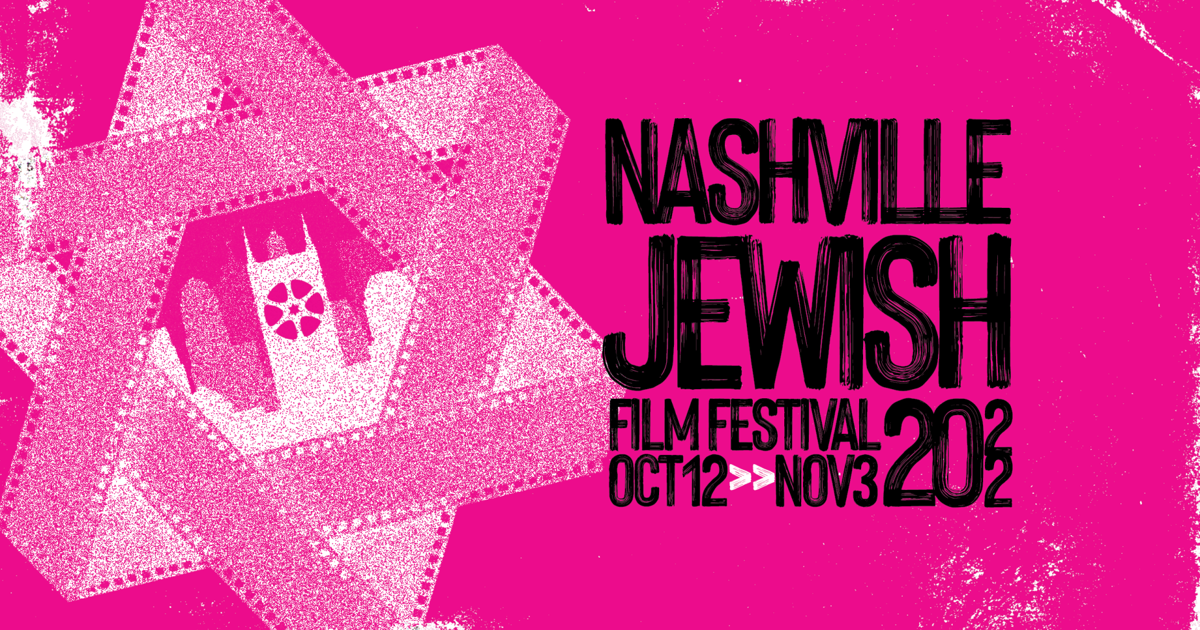 Nashville Jewish Film Festival wraps up lively local film festival season | Cinema/Television
[ad_1]
After the Defy Film Festival kicked off the local film festival season in East Nashville at the end of August, local moviegoers participated in a nonstop film marathon with the Nashville Film Festival and the International Film Festival noir which both open on September 29. isn't over yet: The Nashville Jewish Film Festival celebrates its 22nd year of providing educational and entertaining Jewish-themed films to local audiences this week with an opening night on Wednesday, October 12. This year, NJFF offers a hybrid slate of virtual and in-person screenings featuring hard-hitting historical dramas, a romantic comedy of errors, and a moving musical documentary that's sure to appeal to local songwriters.
Nashville Jewish Film Festival opens with historical costume drama from director Luís Ismael 1618. The film recreates Portugal at the turn of the 17th century and immerses viewers in the midst of the Inquisition, telling the true story of how Jews in the northern Portuguese city of Porto were forced to convert to Christianity, becoming known as New Christians. When a new representative of the Portuguese Inquisition returns to the city, he suspects that the new Christians have continued to preserve their Jewish religion and culture in secret, and when he orders further arrests, he brings the city to the brink of the collapse. 1618 screens at the Belcourt on Wednesday October 12, at 7 p.m.
by Amanda Kinsey Old West Jews tells the little-known story of the Jews who helped shape America's western expansion. By the early 1900s, more than 100,000 Jews had made the dangerous journey across the country to put down roots in the Old West. Men like Meyer Guggenheim and Levi Strauss made their fortunes, and Wyatt Earp, Bronco Bill and Pancho Villa all had Diaspora connections that we have Kinky Friedman to thank. Old West Jews is screened virtually from October 13 at 7 p.m. to October 15 at 7 p.m. via nashvillejff.net
by Elena Yakovitch song finder tells the remarkable story of musician and scholar Moyshe Bergovsky, who spent the decades of the early 20th century criss-crossing Ukraine to the early Soviet Union. Bergovsky recorded hundreds of performances of authentic Yiddish folk music and preserved them from the horrors of the Holocaust and Joseph Stalin. Local musicologists will be intrigued by Bergovsky's findings, and we suspect this one will catch the attention of Nashville's music production community at the mention of "wax cylinders." song finder screenings at 7 p.m. on Wednesday October 26 at the Belcourt.
The Nashville Jewish Film Festival concludes with a screening of Love and Mazel Tov 7 p.m. at the Belcourt on Thursday, November 3. Wolfgang Murnberger's romantic comedy centers on a Berlin bookseller and a handsome doctor who meet and fall in love, but their budding relationship can be turned upside down by a few small, harmless lies and a case of mistaken identity.
Check out the Nashville Jewish Film Festival program guide for trailers, showtimes and tickets.
[ad_2]
Source link