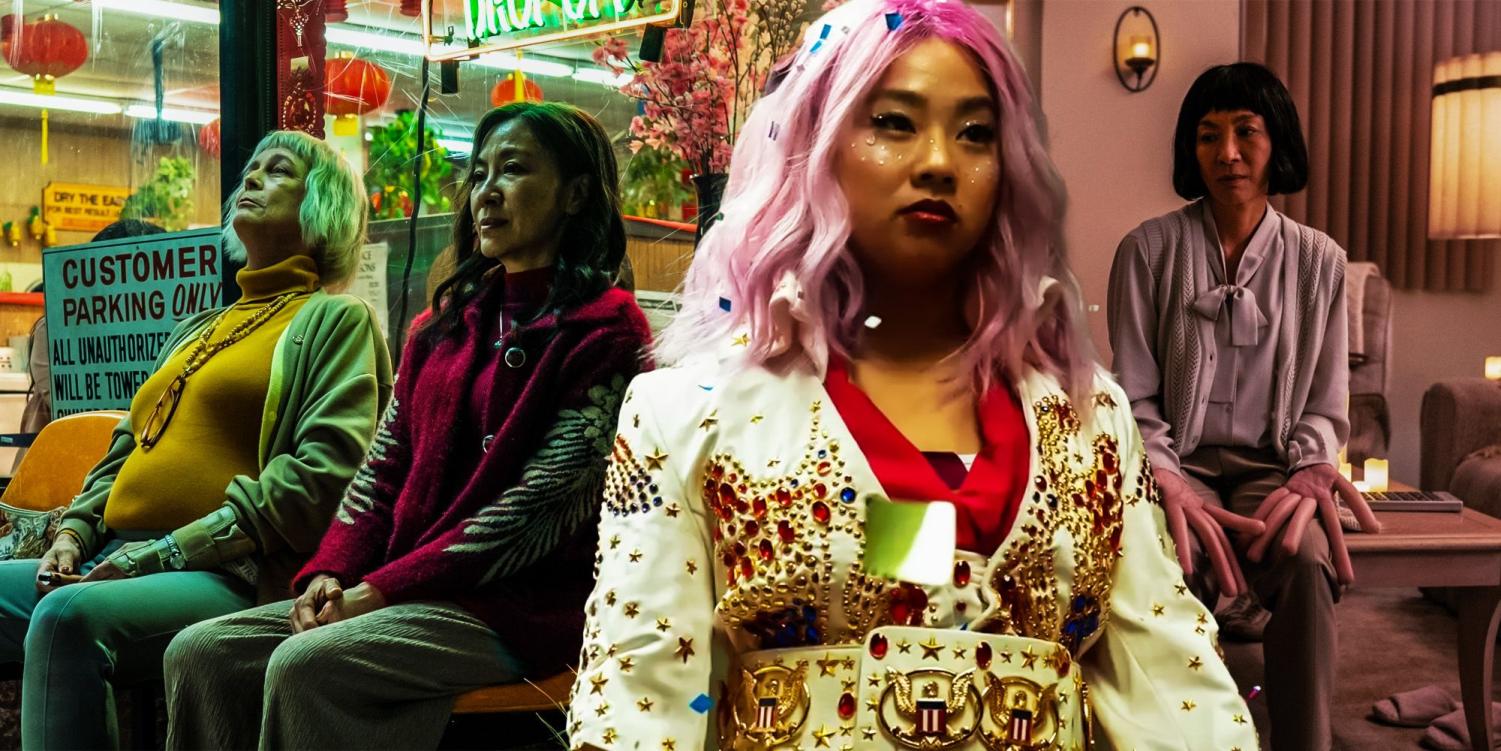 Petaluma Cinema Series Brings Exciting Lineup This Fall
The Petaluma Cinema Series returns for the fall semester, with a diverse lineup of blockbuster, international and independent films on Wednesday nights in the Carole L. Ellis Auditorium on the SRJC Petaluma Campus.
Kicking off the cinema series this fall is A24 darling "Everything Everywhere All at Once," written and directed by The Daniels, tonight at 6:30 p.m.
"It's an amazing movie," said Mike Traina, professor of film and media studies at SRJC and founder of Cinema Series. "Each season we create an entirely new lineup that is diverse and includes films from across film history, leaning towards more contemporary works, global cinema and independent cinema."
Traina described the cinema series as a unique interdisciplinary forum that serves to promote cinema, educate and entertain. "I'm excited to share cinematic experiences that people can't get by going to the local multiplex. We're playing several incredible international films that I'm sure are largely unknown to the general public," Traina said.
The Petaluma Cinema Series runs from 6-10 p.m., beginning with an optional pre-movie program at 6 p.m., followed by a movie screening, usually beginning at 7 p.m. It ends with a discussion after the screening until 10 p.m.
"The first hour is our time to fill the audience with cinematic techniques and historical perspectives that might be helpful in analyzing the film or looking at it through a new lens," Traina said. "The last hour of the evening is their time to lead a discussion of the work, raise questions and offer commentary on the film under the microscope that evening."
Audiences have a lot to look forward to, from a Q&A with "Women is Losers" director Lissette Feliciano to a special live musical event. "It's always a treat when we have guest artists at the house," Traina said.
Traina said they will show one of the greatest silent film comedies of all time with live musical accompaniment. "People have often never seen someone play the piano right under the screen, so it would be a really fun night," Traina said.
The cost of the Cinema Series is $5 for students or free for Cub Card Premium members and $6 for general admission.
Programming of the fall cinema series:
September 7: Everything Everywhere All at once – One of the most popular movies of the year starring Michelle Yeoh as Evelyn Wang, a Chinese-American laundromat owner who tries to save the world due to a rift in the multiverse.
September 14: Dune- Denis Villeneuve's adaptation of the iconic science fiction novel.
September 21: Little mom – Céline Sciamma's surreal and fascinating tale of fantasy, memory and the loss of childhood.
September 28: Safety last – A silent film widely recognized as one of the greatest silent comedies in cinematic history. (The film will be presented with live musical accompaniment by Frederick Hodges)
October 5: Monos – A surreal allegory exploring war-torn Colombian history where child soldiers barely understand why they are fighting.
October 12: A Place in the Sun – Oscar-winning drama starring Elizabeth Taylor.
October 19: Me, Tonya – The story of one of the most infamous scandals in sports history, following the life of Olympic figure skater Tonya Harding and the events leading up to the attack on her rival, Nancy Kerrigan.
October 26: Lamb – An Icelandic horror about a couple who raise a human/sheep hybrid.
November 2: Bay Area Environmental Shorts Showcase – An impressive collection of short documentaries focused on maintaining the balance of local plant, animal, wildlife and marine life.
November 9: Women are losers – A coming-of-age story set in 1960s San Francisco of a Latina woman who faces a society that is constantly against her. (Writer/director Lissette Feliciano will take part in an on-stage interview at 6 p.m. and will answer questions after the 7 p.m. screening)
November 16: Truffle hunters – A documentary that follows a group of aging men and their canine companions as they scour the forest of Piedmont, Italy, in search of an expensive and highly sought-after mushroom.
November 30: AND the extra-terrestrial – A Steven Speilberg classic where a boy befriends an alien nicknamed ET, who is left behind on Earth.
For more information, including COVID protocols, visit www.petalumafilmalliance.org