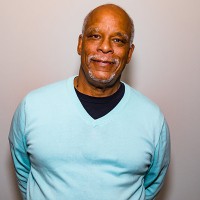 Realscreen » Archive » PBS Reveals DEI Initiatives and New Stanley Nelson Documents
[ad_1]
PBS Commits $3.6M to Filmmakers of Color, Launches New Internal Diversity Initiatives
PBS has partnered with Firelight Media, the BIPOC nonprofit film organization founded by Stanley Nelson (pictured) and Marcia Smith, and pledged an investment of $3.6 million over the next three years to help support the projects of mid-career non-fiction filmmakers. of color.
The announcement, which was made today by PBS President and CEO Paula Kerger at the Television Critics Association's winter press tour, comes less than a year after PBS was taken to part in an open letter from Beyond Inclusion – a BIPOC-led collective of non-fiction filmmakers and industry figures – who asked "how publicly funded PBS levels the playing field of access to its many resources" – in particular, comparing the amount of commissions from filmmaker Ken Burns to those of filmmakers of color.
The letter, whose signatories included Firelight's Nelson (who previously worked with PBS), pointed out that Burns has been assigned more than 200 hours of programming by the broadcaster during their 40-year relationship, and requested that PBS provide a wide range of data to demonstrate how it meets its commitment to diversity.
The newly announced funding will be distributed through Firelight's already existing William Greaves Fund, which is named after the prolific African-American documentary filmmaker who was Nelson's longtime mentor. Filmmakers can submit projects through an open call, and Firelight and PBS will jointly evaluate submissions for potential funding.
"This funding from PBS will help us expand our programs to serve underrepresented documentary filmmakers and support their integration into the public media system," said Firelight co-founder Marcia Smith. "We are grateful for the support of PBS in expanding and diversifying this pool of documentary filmmakers for public media."
"These initiatives are another example of PBS's commitment to amplifying diverse stories and perspectives," commented Sylvia Bugg, PBS Director of Programming and General Manager of Consumer Programming. "PBS is proud to partner with Firelight Media as we continue to advance the work of underrepresented creators and deliver more diverse content on our platforms."
Kerger also announced that PBS would launch its own internal initiatives to reinforce its long-term commitment to diversify both its content and its production staff. These include a mentorship program for early-career filmmakers from diverse backgrounds and an executive fellowship program that will place emerging BIPOC filmmakers and executives into roles on already existing productions.
New Stanley Nelson, Henry Louis Gates Jr. Documentary Projects Revealed
Programming-wise, the pubcaster has announced that Firelight co-founders Stanley Nelson and Nicole London will co-produce and co-direct a pair of original documentaries: Becoming Frederick Douglass, a portrait of the famous anti-slavery activist; and Harriet Tubman: Visions of Freedom, about the legendary "Conductor of the Underground Railroad" who helped over 300 runaway slaves find freedom in the North.
The documentaries will be produced by Maryland Public Television's Firelight Films production arm and Firelight, and will premiere on PBS in fall 2022. Nelson and Lynne Robinson will serve as executive producers, while Keith M. Brown and Michael English are serving as executives in charge of production. .
"There are no two people more important to the history of our country than Frederick Douglass and Harriet Tubman," Nelson said. "We are honored to share their stories with a country that continues to struggle with the impact of slavery and debate notions of citizenship, democracy and freedom."
Another major fall offer is Making America Black: Through the Vine, a four-part series hosted by longtime PBS host Henry Louis Gates Jr. Find your roots and director of several other pubcaster documentaries. The docuseries will take a broad look at the experience and culture of black people in American history, from the era of slavery to the present day.
"It was deeply meaningful to work on this series at a time in history when we need the community more than ever," Gates said. "From Prince Hall Masons to Black Twitter, Make America Black tells the story of these remarkable black social networks and how they have woven an interconnected web of opportunity and upliftment for generations that continue to comfort and inspire.
In addition to hosting and writing the series, Gates will serve as executive producer. Make America Black starring Dyllan McGee, with Stacey L. Holman serving as series producer and director. The series is a co-production of McGee Media, Inkwell Media and WETA Washington, D.C.
Other upcoming programming announcements from PBS today included One day in March, an examination of the recent rise in violence against Asian Americans and Pacific Islanders (AAPI), which will air in May 2022. Directed by Titi Yu, the hour-long documentary is produced by Repartee Films in association with the Center for Asian American Media (CAAM) and the WNET group. Gina Kim serves as executive producer, while WNET is represented by Lesley Norman as executive producer and Stephen Segaller as executive manager.
Another notable title is the tentatively titled The history of hip-hop with Chuck D., produced for PBS by BBC Studios, which is slated for fall 2022. First announced in December last year, the four-part series is hosted by Grammy-winning frontman Public Enemy which interviews rap legends such as Run DMC, LL Cool J, Queen Latifah and many more to tell the story of more than four decades of the art form. Chuck D. and his manager Lorrie Boula are the executive producers of the project, while Bill Gardner is the executive manager of PBS. Max Gogarty is the BBC's Editor-in-Chief, with Sam Emmery as Executive Producer and Helen Bart as Series Producer for BBC Studios.
PBS has also released its Black History Month lineup, which features the premieres of several documentaries, including The American diplomat on "the American experience"; Marian Anderson: The whole world in her hands on 'American Masters'; Fannie Lou Hamer: A Special Cropped About America on 'America ReFramed'; and American judgment, a new look at the civil rights era that will air on "Frontline."
[ad_2]
Source link