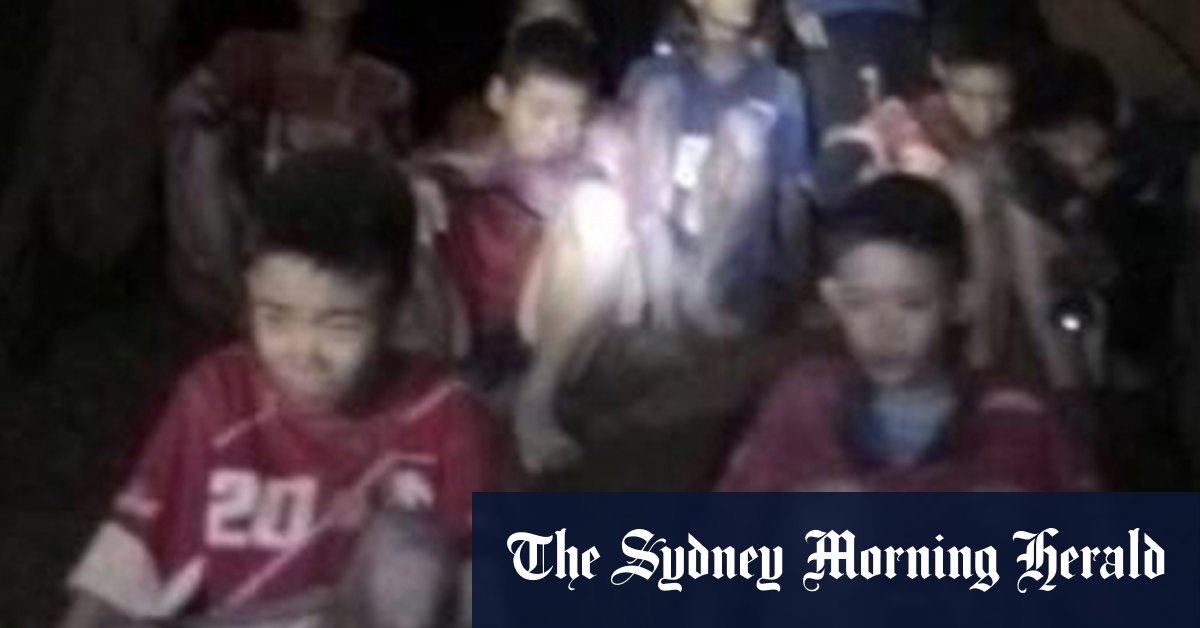 Thai cave rescue documentary will make you hold your breath
The saving
Disney +, from Friday
Some documentaries exacerbate the risk run by their subjects, to explicitly increase the tension. The rescue, a detailed account of a teenage football team's remarkable extraction from a flooded Thai cave system in 2018, does not need to resort to this tactic. At every turn in this National Geographic production, the scale of the risks lifeguards face is laughably obvious, and the possible fate of the boys and their trainer is ominous. There's a reason the body bags were bought early.
Directors Elizabeth Chai Vasarhelyi and Jimmy Chin previously terrified viewers with the Oscar-winning documentary Free solo, a dizzying portrait of the mountaineering elite without safety equipment. Now they are diving underground, in the labyrinthine cave system of Tham Luang in northern Thailand. With heavy rain, the tunnels are completely dark, filled with raging water and dangerously tight.
"It's like being in space," says one caving diver in the sport. "Probably the purest experience you can have." Respectfully, that was not the conclusion I had drawn.
The filmmakers supplement the breathtaking media coverage with lengthy interviews and archival footage. There are loopholes – a few scenes were recreated by the contestants, while the team members are not interviewed because they sold their story rights to Netflix – but they're not debilitating. The narrative, from the point of view of officials and divers alike, is comprehensive, and you quickly feel like you're inside the porous limestone cave system, which stretches several branches for several miles.
The cultural specifics of the region and the Thai volunteers are recognized everywhere, but the emphasis is on the team of world-class cave divers called in when the military specialists were turned away. Ron Howard is making a Hollywood rescue movie starring Viggo Mortensen and Colin Farrell, but in real life their respective characters, Britons Richard Stanton and John Volanthen, were dedicated loners who embraced the loneliness of being underwater. and underground. They are without bluster and are unlikely heroes, which makes their progress all the more compelling.
The plan they came up with, with declining oxygen levels and looming monsoon rains, is "absurd" according to another crucial member of the team, Australian anesthesiologist Richard Harris. Knowing the outcome doesn't lessen the narrative's hold – individual moments are revealing, lesser-known tragedies dot the desperate rush to act, and at every point the jagged tunnels and scorching currents exert an almost tactile hold. Don't be surprised if The rescue lets you hold your breath.
Stay close ★★★
Netflix