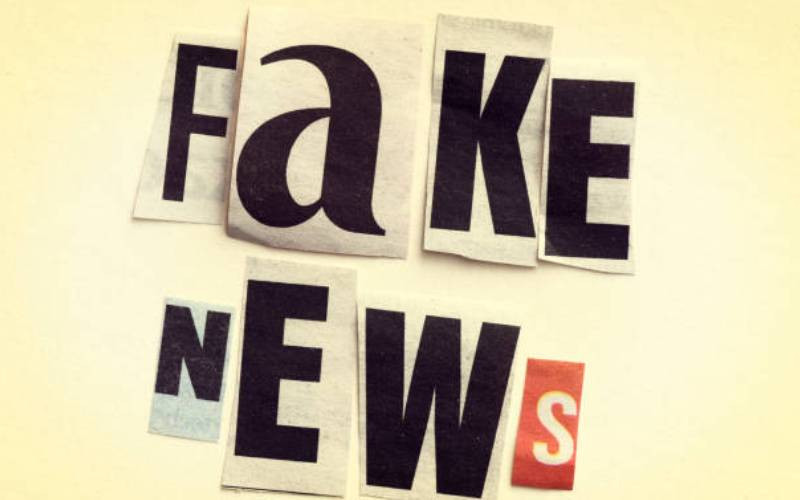 The fight against fake news is our responsibility
[ad_1]
Not so long ago, the rise of social media in people's lives inspired great optimism about its ability to smooth access to economic and political opportunities, enable collective action and facilitate new forms of expression.
The world is no longer optimistic about this potential. Social media has incredibly allowed rampant misinformation and spawned fake news campaigns to thrive.
We expected technological tools to help the world fend off common threats such as food insecurity, climate change, global pandemic, and nuclear war, among others.
However, it has become the vehicle for a constant stream of inflammatory disinformation, tailored to our individualized psychological profiles and designed to thwart social and political cohesion.
Today we have fake news, fake social media profiles, and fabricated narratives to mislead, sometimes as part of a coordinated cognitive warfare campaign. Misinformation is a threat to security, public health, civic discourse, community cohesion and democratic governance.
The dissemination of disinformation, the use of half-truths and non-rational arguments to manipulate public opinion in pursuit of political goals and disinformation, is made possible largely through social media and social messaging . This raises the question of the extent of regulation and self-regulation of companies providing these services.
Despite efforts by Google, Twitter and Facebook to combat fake news in all its forms, its prevalence on social media has increased. In Kenya, political misinformation has certainly had a lot of success over the past few months.
We also had a lot of misinformation in health, science and non-political news. The reasons for this misinformation are pervasive. It's getting harder and harder for people to separate fact from fiction.
However, can the knife be blamed for a murder? Is it then fair to blame social media or messaging platforms solely for problems with hate messages, propaganda and misinformation? Like anyone else mobile-savvy, chances are you have unwittingly forwarded, retweeted, or shared "fake news" or misinformation online.
Whether we accept it or not, the fight against fake news is a longer process that involves education, awareness and socio-behavioural changes. It is a collective responsibility that we must assume, without intention or malice.
Several factors enable misinformation and misinformation to spread on social media platforms. Part of the problem arises when there is a high demand for information on a topic, but the supply of accurate and reliable information is insufficient. Lack of information creates opportunities for misinformation. Lessons learned from other topics such as Covid-19 vaccine ingredients and technologies show how rapid responses and proactive "pre-bunking" with accurate information helps mitigate misinformation.
To control the Covid-19 infodemic, the WHO has partnered with governments to create and distribute content to counter misinformation through a series of communication campaigns.
The consequences of ignoring the risk of political misinformation posed by these information gaps could be severe. Already, in Kenya, voter confidence in elections has plunged in 2022.
We can help citizens become critical consumers of information. Political elites can help by exposing bad behavior. News organizations can help us by telling us how they know what they know and by being more transparent and accountable about the process of gathering information.
-The writer is public communications officer at the Pharmacy and Poisons Board
[ad_2]
Source link