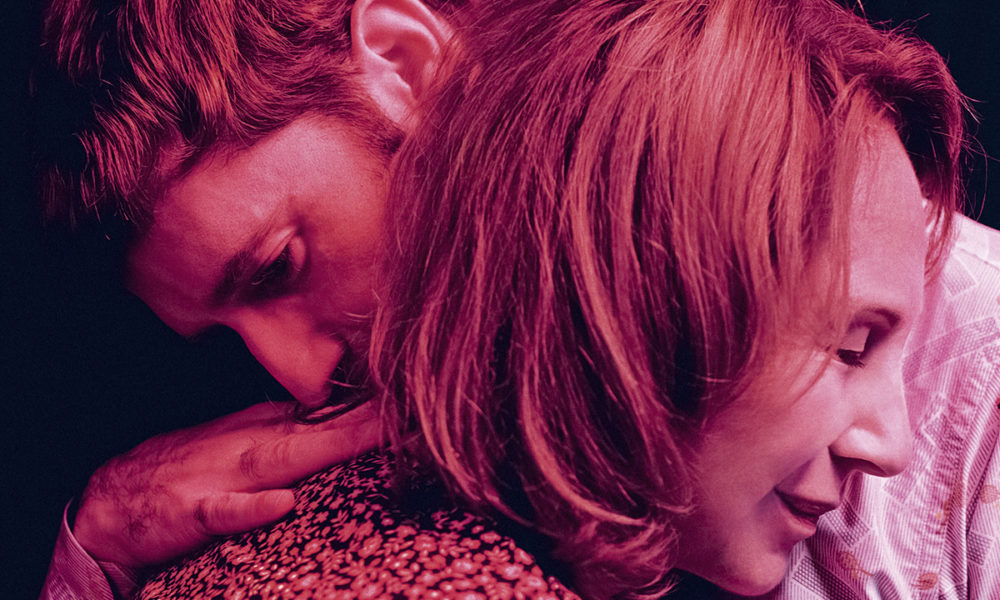 The French actor returns to his mother in "My Best Part"
"My Best Part," the English-language title of actor Nicolas Maury's feature debut, which opens for a limited time in theaters and simultaneously drops on VOD platforms on February 25, is a reasonably fitting name for a film on a actor with mom issues, in that it plays into both its main character's profession and the self-centered battle with his own insecurities that sits at the center of the story, but it's not the original one .
In France, where the film opened in 2020 after being named in the official selection at Cannes, although it was never screened there due to COVID-19, it bears the title "Chiffon Garçon", derived of the affectionate nickname given to his unfortunate mother-directed sound, and it's easy to see why the decision was made to change it to English-speaking audiences. The word "chiffon", which is translated in the subtitles as "towel", but in French generally refers to any rag or rag used to wipe something clean, is one of those linguistic grafts that conveys a more limited sense in English than it does in its home country, and neither "Napkin Boy" nor "Rag Boy" really gets the point across – plus, they don't exactly come off the tongue.
It's not uncommon for international movies to go by different titles in different countries, of course, so it's no surprise that Maury's romantic "drama" opted for that option. It's worth mentioning, though, as the name change doesn't make it any easier for American audiences to acclimate to the almost quintessentially French sensibilities of his film.
Maury – known to American audiences for the popular French comedy series "Call My Agent", which has become cult among hungry Netflix viewers during the pandemic – plays the role of Jérémie, a still young but aging actor in Paris whose career is as slippery as his personal life; his relationship with Albert (Arnaud Valois), a handsome vet who clearly loves him, was sabotaged by his extreme jealousy, and he was abruptly fired from the lead role in an upcoming film on a whim from his director. Perhaps weighing heavily on him, his father has just committed suicide by shotgun, triggering an existential breakdown that makes his problems even more insurmountable. A glimmer of hope appeared, however, when he landed an audition for a stage role he seemed born to play.
Hoping for respite from his insecurities while he prepares for it, Jérémie leaves to spend time with his lucid mother Bernadette (Nathalie Baye) in her country house, relying on her comfort and support to help him find an attitude. more positive. When he arrives, however, he is surprised by the presence of Kévin (Théo Christine), a new handyman whose presence in the household seems to replace his own.
Despite the somewhat bleak set of circumstances leading up to its premise, "My Best Part" isn't heavy-handed — at least, not all the time — but aims for the kind of quirky, light-hearted approach favored by most. contemporary romcoms. To that end, Maury makes the perfect centerpiece; Fey and fragile, with a perpetual puppy dog ​​expression, he seems cut from the same cloth as many classic movie clowns – childlike, eternally out of step with the world around him, and just handsome enough to be an appealing romantic figure. , but with enough seriousness behind the eyes to carry the weight when it needs to get serious. There's a distinctly European flavor to his comedic persona, a sentimental streak that sometimes borders dangerously on the maudlin – for American tastes, at least – but there's also a touch of the "enfant terrible" that undermines his moments. the most pitiful and turn them into artful self-satire.
He's also openly, unmistakably and shamelessly gay, a welcome touch that sets his image apart from that of predecessors like Buster Keaton, Jacques Tati or even Paul Reubens' Pee-Wee Herman. The chance for LGBTQ audiences to see a classic film formula reframed through a queer perspective is obviously a treat, and remains an experience rare enough to make it remarkable. Maury brings his gayness to the screen unfiltered, and it's glorious whether you find him maudlin or not.
As a director, Maury draws from a diverse set of influences. There is in his film a nostalgia, a deference for the classics which is nevertheless expressed in a style more in tune with contemporary auteur cinema than the stylized romantic comedies of the past. At times, the resulting mix feels a little uneven — the comedy a little bitter, the wisdom a little pat — and veers unpredictably between styles, so we sometimes feel like we're watching two different films cut in one. alone. Nonetheless, he has a keen eye behind the camera and a daringly intuitive approach to filmmaking that – though it can sometimes disorient us, in the moment – never loses our interest, even when it takes a surreal twist into the territory of Jacques Demy for a surrealist film. Hollywood ending.
If "My Best Part" has any shortfall, it comes from its ambitious storyline, which perhaps tries to pack too much substance into what feels to be as airy as a soufflé. Written by Maury with Sophie Fillières and Maud Ameline, it excels both in its broad satirical strokes – particularly its savage pamphlet on show business's fragile ego – and in its illumination of Jérémie's inner struggles. Where his ambitions exceed his reach are where he aims closer to the heart; there's a desire for resolution in relationships that never quite comes true, instead opting to channel its pent-up emotional stakes into a climactic crisis involving an adorable pup, who, for the record, gives a brilliant canine performance.
As for the human actors, Maury dominates the screen, though he shares it most of the time with his co-star, 10-time César nominee (and four-time winner) and French cinema icon Nathalie Baye. She gives a warm, genuine, and layered performance, but even her grounded presence isn't enough to bring any depth to the relationship between their characters, which ultimately feels less important than the stress placed on it. Valois, known to American audiences for his powerful performance in 2018's "BPM," makes his too-good-to-be-true character seem like it's true, and Christine manages to do the same, even though the film drags her into her own. barely plausible (but undeniably popular) ending.
Ultimately, of course, plausibility isn't what makes "My Best Part" (or "Rag Boy," if you prefer) a fun movie – and it is a fun movie, quibbling aside. . While it never quite wins our hearts, it does make us care about its characters, even the underwritten and overdrawn ones, and in the end, perhaps that's more important. There's a truth in there, somewhere, that can't quite be explained, the same way the full French meaning of "chiffon" isn't conveyed in English. Something gets lost in translation.
For many people, this could make it difficult to enjoy; but for those who can just give in and appreciate its quirky charm, it comes highly recommended.