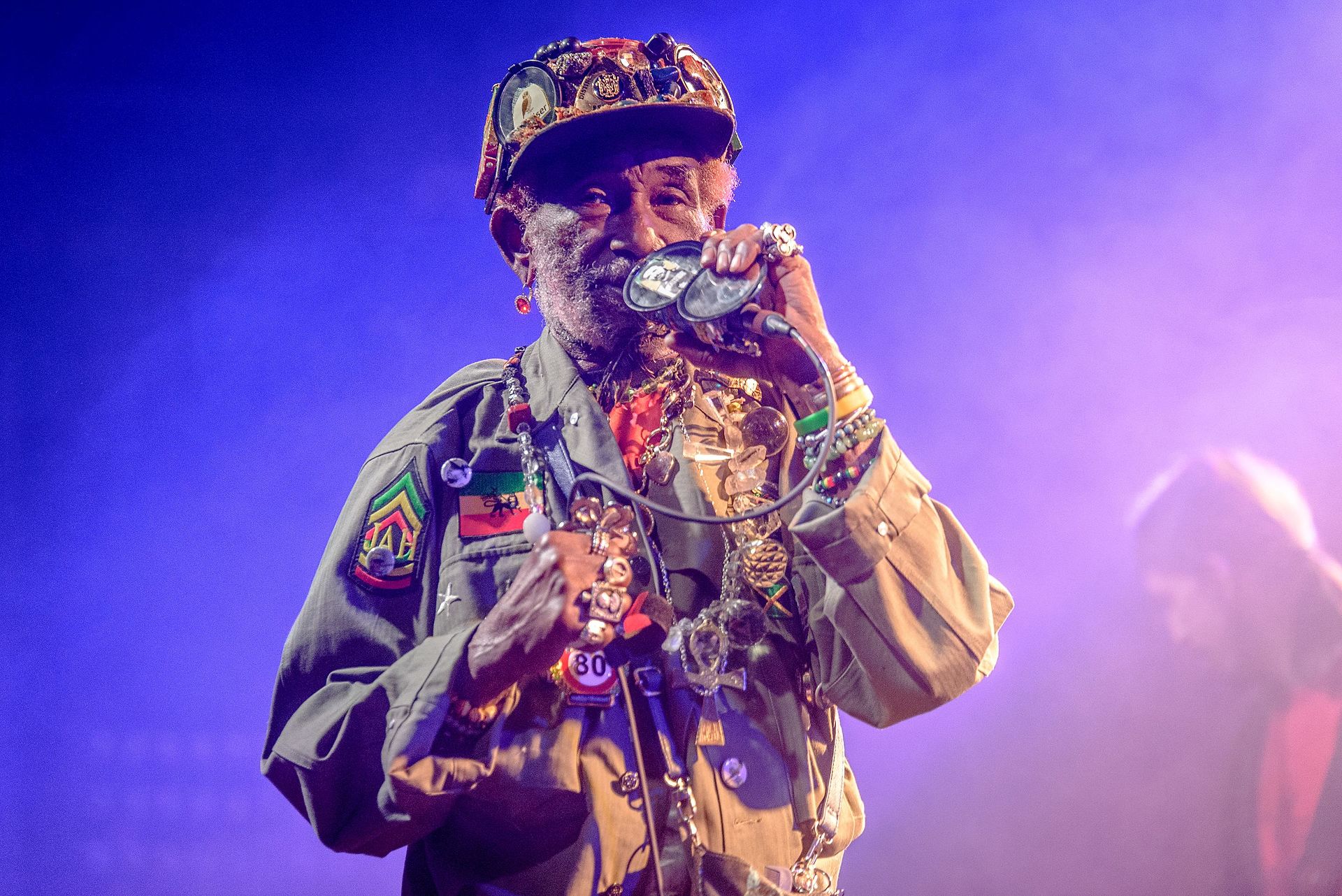 'The Upsetter' Finally Spreads Lee 'Scratch' Perry's Dub Wisdom
If you had to choose one song as proof of the superiority of the late Lee "Scratch" Perry, the antiquated but futuristic 1976 production beast called "Disco Devil" immediately comes to mind. With sounds of an airy bang, treble and bass equalized in fuzzy synthesis, the song alludes to the heart of the singer, musician, studio god, creator of dub and godfather of the reggae modus operandi.
Here, Perry threw in a bit of everything, squished, time-stretched, and put his signature to another essential piece of dub history. Sonically, "Disco Devil" sets the framework for a type of vibe that later electronic music great Ras G would use to smash ceilings and set speakers on fire at Low End Theory-based parties. in Los Angeles, now defunct. Scratch evoked such dark sorcery, infinite magic. Does this knowledge and culture ride an electromagnetic wave in the sky? Or is it just you?
There's a restlessness to Perry's funk that makes the listener feel unguarded, then caught by the master in the holds of a perpetual pounding.
This month we have a fabulous opportunity to revel in the work of man. The Crtieron channel is on screen The Upsetter: The Life and Music of Lee "Scratch" Perry as part of hisRoots & Revolution: Reggae on Film".
Directed by Adam Bhala Lough and Ethan Higbee, with narration by Academy-Award winner Benicio Del Toro, this screening of the upset marks the first time the 2008 documentary will be made available on a digital streaming service. And it goes, according to the filmmakers: "The Criterion Collection giving love to the upset is fucking awesome," Lough said in the press release. "Accessories for Them and Criterion Curatorial Director Ashley Clark."
Perry, who died at the age of 85 last August in a hospital in Lucea, Jamaica, is given carte blanche here to explain, confuse, proselytize and generally show how a man, using basic technology in his home (virtually everything Perry recorded at his The Black Ark studio was done using simple machines) built a template that would shape the future of contemporary music.
Not only did Perry give reggae music to Bob Marley, he also created dub: the ancestor of all modern electronic music. House, techno, drum and bass, hip-hop – all the active ingredients in the EDM rubric – originated from dub. These subgenres could not exist without Pipecock Jackxon (one of the many nicknames created by Lee.)
At the height of the drum and bass takeover in San Francisco in the late 90s, an average week offered the opportunity to attend at least six drum and bass parties, which were always full at cracking up from adjacent rave attendees who probably had no idea who Lee Scratch was. You also have to take into account that before the pandemic era, EDM generated around seven billion dollars a year – a figure that fell to three and changed after the hit of COVID. Much like the documentaries made about Sun Ra, Thelonius Monk and Charles Mingus – all rigid personalities, but undoubted geniuses – when we can hear Perry's philosophies straight from his mouth via the upset– we can come away with more clarity on the birth of a music that changed the way we move.
Flux the upset— with a Criterion Channel subscription — here.