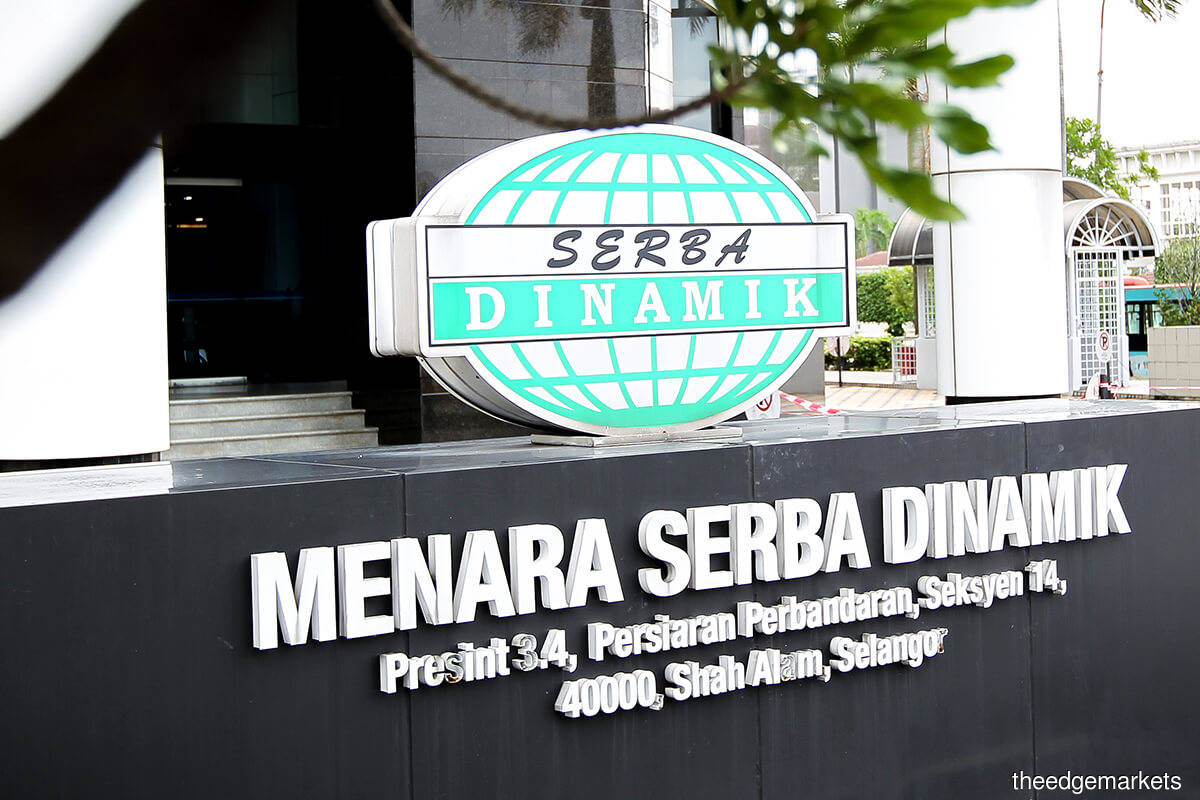 The week ahead: Serba Dinamik and Rosmah court cases, U.S. inflation data in the spotlight
It will be a calm week for Malaysia economically and business, with the unveiling of the Industrial Production Index (IPI) for the month of November.
In October, the IPI rose 5.5% from the previous year, due to higher manufacturing and electricity production as output in the mining sector fell. Growth in the index was led by the manufacturing component, which increased by 8% overall.
It should be noted that the IPI increased by 7.3% during the period January to October 2021, which was contributed by increases in all components of the industrial production indicator.
Significantly, the IPI's 5.5% expansion from a year ago exceeded consensus estimates, which predicted a weaker expansion of 3.7%.
According to a Dec. 13 report from Kenanga Research, the expansion of the IPI is expected to continue in November and December 2021, supported by a sustained increase in domestic demand and foreign trade activity.
Malaysia's manufacturing purchasing managers index (PMI), which reached 52.3 in November, serves as an early indicator of the expansion.
"However, downside risks have increased due to the emergence of the Omicron variant, which could lead to the reinstatement of movement restriction measures if it triggers a new wave of Covid-19 infections," said he added.
On the same day, Malaysia's Department of Statistics will release November data for the value of sales of manufactured goods. In October, manufacturing sector sales increased 15.3% year-on-year (year-on-year) to RM 140.7 billion, driven by petroleum, chemicals, rubber and plastics, electrical products and electronics and food, drink and tobacco products.
At the level of the courts, two cases are particularly interesting, one being the lawsuit of Bursa Malaysia Securities Bhd against Serba Dinamik Holdings Bhd, whose hearing will continue on January 11 (Tuesday).
Bursa Securities seeks a court order to compel Serba Dinamik to disclose the Update of Factual Findings (FFU) of the Independent Special Examination (SIR) dated September 30, 2021, conducted by Ernst & Young Consulting Sdn Bhd (EY Consulting ) on its financial accounts.
Legal action has been taken over Serba Dinamik's "non-compliance" with the stock exchange directive of October 22, 2021 on disclosure.
Serba Dinamik has also brought a lawsuit against Bursa Securities to cancel the CRS, as she argues that the exchange's directives to appoint EY Consulting for the CRS were beyond her powers, among other things.
The written submission filed by Bursa Securities attorney Datuk Loh Siew Cheang challenges Serba Dinamik's claim that the FFU is hearsay documentary evidence that is not admissible.
The other pending court case is Datin Seri Rosmah Mansor's solar hybrid project transplant trial on January 10 and 11, when her husband, former Prime Minister Datuk Seri Najib Razak, is expected to take his defense.
Rosmah, 70, is on trial in the High Court on three counts in connection with the RM1.25 billion project to equip 369 schools in rural Sarawak with hybrid solar power.
She faces one charge of soliciting RM18.5million and two charges of receiving bribes totaling RM6.5million from the former CEO of Jepak Holdings Sdn Bhd Saidi Abang Samsudin through his former assistant Datuk Rizal Mansor in exchange for his help in securing the project.
Elsewhere in Asia, China and India will release inflation data.
China's December producer price index is estimated by economists at 11.3% year-on-year from 12.9% in November. As for its Consumer Price Index (CPI) for December, Bloomberg estimates it to be 1.7% year-on-year from 2.3% in November.
India's December CPI will be released on January 12, and economists are forecasting an increase to 5.8% year-on-year from 4.91% in November.
In the United States, key events of interest are the two US Senate Banking Committee hearings to consider the re-appointment of Jerome Powell as Federal Reserve chairman on January 11 and the appointment of Fed Lael governor. Brainard for vice-presidency, which will take place on January 13.
The United States will also release its overall December CPI on January 12, with economists forecasting an increase of 7.1% yoy from 6.8% in November, and core CPI in December to 5.4% yoy. against 4.9% in November.