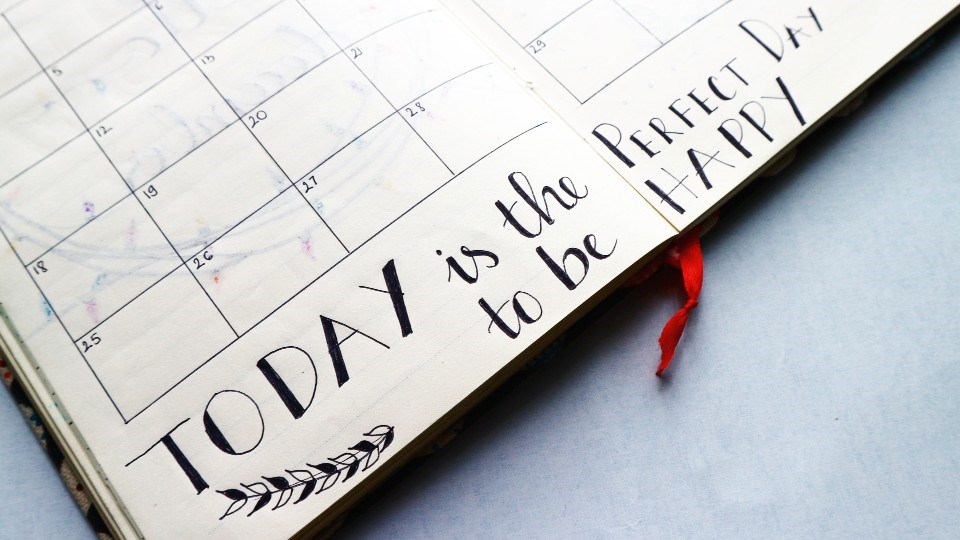 What's Happening Where: Things to do in Sudbury
Sudbury.com runs a weekly list of things happening locally, both in person and virtually. If you are planning a show, class, presentation, exhibit, fundraiser, initiative or other event in Greater Sudbury, send the details to [email protected] so we can spread the word.
Comedian Derek Seguin
April 7
Veteran comedian Derek Seguin is set to return to Sudbury on April 7. He will be on stage for a 19+ event at the Northbury Hotel and Conference Centre, 50 Brady St., at 7:30 p.m. Seguin is the winner of the 2015 SiriusXm Top Comedy and makes appearances at the Just for Laughs Comedy Festival. He is also a regular on CBC Radio's The Debaters. Tickets start at $35 and are available for purchase here.
Jazzed Up Downtown Series
April 7
Jazz Sudbury resumed its free concert series every Thursday evening from 7:30 to 9:30 p.m. at Oscar's Grill, located at 86 Durham Street in downtown Sudbury. The series features musicians from Sudbury's jazz community. The Tony Simpkin Trio will perform on April 7. Visit www.jazzsudbury.com.
TNO presents Airborne
April 7-9
The production highlights the story of Amelia Earhart. Fantasy, comedy and philosophical fable come together in this imaginary journey that probes the depths of memory that lives beyond death. In Airborne, the visions of two Sudbury playwrights intersect in Miriam Cusson's French translation of local playwright Matthew Heiti's original English play, "Ever Falling Flight," presented at TCC in March. Take the opportunity to discover two unique visions of the same piece. The TNO production of Aéroportée will take place from April 7 to 9 at Collège Boréal, including two performances with English subtitles. Tickets are chargeable, with a maximum price of $40 each. Visit the TNO website for tickets.
Cambrian College Virtual Spring Open House
April 9
The virtual event will take place on Saturday, April 9 from 10 a.m. to 2 p.m. Student Ambassadors will join Cambrian staff and faculty to answer questions about Cambrian programs, student services, campus life and financial aid. An open house on campus will follow on June 4. Learn more online here.
The Sudbury Symphony Orchestra presents Healing Touch
April 9
This special concert marks two years since the start of the pandemic and honors those who have suffered from COVID, their caregivers, and all frontline responders and essential workers in our community. The SSO String Quartet will perform Beethoven's String Quartet OP 132 in A minor, which "offers a prayer of thanks after illness" with TS Eliot's writings on suffering and resilience inspired by this piece. Event hosted by local radio host Markus Schwabe. Two hours of concert: 2:30 p.m. and 7:30 p.m. Held at the Sudbury Indie Cinema on MacKenzie Street. $5 from each ticket is donated to the Health Sciences North Foundation. Buy tickets on the SSO website.
Easter Seals Telethon
April 10
Easter Seals Ontario will air its annual telethon on April 10 on Eastlink Community TV 10/HD 610. The telethon will air from 1 to 2 p.m. and 7 to 8 p.m. accessibility and mobility equipment urgently needed for children and young people with physical disabilities. For more information, visit EasterSeals.org.
Ecumenical Christian Prayer Service for Ukraine
April 10
A group of concerned local Christians invite you to an Ecumenical Christian Prayer Service for Ukraine on Sunday, April 10 at 3:30 p.m. at St. Mary's Ukrainian Catholic Church downtown, across from Elm Place Mall.
La Slague presents Nocturna, the magic night (French-speaking family film)
Screenings on April 10 and May 1
La Slague presents family screenings in French of the film "Nocturna, la nuit nocturne" at the Sudbury Indie Cinema on April 10 and May 1. Part of the Small Views series. In the aging orphanage, the days pass without incident, but the nights are something quite different; at least for Tim, they are. Light reflected from the stars is the only cure for his fear of the dark. One night, this fear leads him to the roof of the orphanage. Where he discovers that his favorite star has disappeared, and unfortunately it will not be the last. Buy your tickets online here.
Presentation on the Columbine High School shooting
April 11
Special presentation on lessons learned from the 1999 Columbine High School shooting with retired principal Frank DeAngelis. A panel will join him. The event is organized by the Violence Threat Assessment Steering Committee. Takes place from 6-8pm on April 11 at the Caruso Club. You can also watch via Zoom. The presentation will be in English. For more information, contact [email protected]
Events marking the first anniversary of the LU Cups
April 11-14
Events include a sacred fire honoring those affected by CCAA (9 a.m. to 6 p.m. April 11 at the University of Sudbury Sacred Arbor), an evening of solidarity with jazz music, poetry and more (in person 7-9 p.m. April 11 at the Thorneloe Theater, RSVP to [email protected] by April 9, also livestreamed here), student panel discussion on the impact of privatization public universities organized by the Canadian Federation of Students-Ontario (3 p.m. April 12, hybrid in-person/online event, RSVP to [email protected] by April 9), musical performance by No LU Jazz Combo (19 3:30 p.m. to 9:30 p.m. on April 14 at Oscar's Grill downtown, free).
L'Arche Sudbury Fish Fridays
Until April 15
L'Arche Sudbury, a local non-profit that works with people with developmental disabilities, has announced that it will be bringing back its beloved Fish Fridays, in partnership with Herbert Fisheries. L'Arche Sudbury will receive half of all sales of the meal combo, priced at $27, which includes four pieces of fish, a small fries, coleslaw and tartar sauce. The event runs until April 15 and meal tickets must be purchased by the Wednesday before the pick-up day. To purchase your meals and schedule a time to pick up your meal, click here.
TNO presents Le Club des éphémères
April 20-23
A TNO creation whose original broadcast was postponed by the pandemic, this dramatic comedy by Alain Doom features five residents of a retirement home who are interviewed for a documentary about the terrible shad swarms of Lake Nipissing ― called "ephemeral" in French ― which engulf North Bay each summer. These ladies find the request disappointing. They would much rather discuss a subject close to their hearts: the Dionne quintuplets. They share their memories on camera, but in doing so, each of them ends up revealing a sordid page from their past. The Club des éphémères will be back on stage at La Grande Salle at Place des Arts from April 20 to 23. Some performances will be shown with English subtitles. Buy your tickets online here.
Celtic Illusion at Sudbury Arena
April 22
Celtic Illusion brings its magic to the Sudbury Community Arena on April 22nd. The show includes dancing and a magical illusion. Features an internationally acclaimed cast of dancers, including performers from Riverdance and Lord of the Dance. Tickets available at greaterudbury.ca/tickets.
Carrefour francophone presents an interactive dance show (French-speaking family activity)
April 23
Families are invited to participate in this interactive dance performance by Foolish Operations. "Tricoter" (Knitting) is a participatory performance where the dance is very similar to knitting! The public, placed in a circle, produces the dance, in which woolen threads weave links between the public, the space and the performer. As the dance unfolds, the woolen threads form a giant knot of bright colors. Memories of knitting in our own families come to mind. You will live a beautiful moment of curiosity and exploration, as well as the feeling of belonging to a community. The event will take place from 10 a.m. on April 23 at Place des Arts. Buy your tickets online here.
La Slague presents Diane Tell
April 24
From the time she won six Felix Music Industry Awards before her 25th birthday, Diane Tell has had a long and successful international career spanning four decades. His work includes megahits that live on in memories. And now his latest album entitled Haïku opens a new musical path: it's practically a new genre, where rock has the freedom and inventiveness of jazz. The concert will take place on April 24 at 7:30 p.m. at Collège Boréal. Buy your tickets online here.
The Art Gallery of Sudbury presents an exhibition of Inuit prints
Until April 30
The Art Gallery of Sudbury invites you to visit a new exhibition featuring 60 prints by 27 Inuit artists titled First Sign of Spring: Inuit Prints from the Collections 1959 – 1970. The exhibition will run until April 30. Artists include Kenojuak Ashevak, Pitseolak Ashoona, Lucy Qinnuayuak, Kananginak Pootoogook and Helen Kalvak. Pre-book your visit online at artsudbury.org or by phone at 705-675-4871 to make your reservation.
Community Volunteer Income Tax Program
Available until April 29
United Way Centraide North East Ontario/Nord-est de l'Ontario (UWCNEO), in partnership with the Canada Revenue Agency, is now offering the virtual Community Volunteer Income Tax Program (CVIT) to help people low income to file their tax return free of charge. The virtual CVIT program is available March 1 through April 29, 2022. Eligible customers can register online at uwcneo.com or by phone at 705-560-3330, ext. 210.
Create a nature mandala
April
The Coalition for a Liveable Sudbury invites residents to celebrate the Earth and its changing seasons by creating a nature mandala. Typically arranged in a circular shape that radiates from a central point, a nature-made mandala can be created from found materials such as pine cones, acorns, dried flowers and leaves, cattails, pebbles, rock shells, branches and any other type of natural material. . When you've finished your mandala, post your photo and tag @liveablesud anytime in April. Learn more here.
Perogies and cabbage rolls
from Monday to Friday
Fresh perogies and cabbage rolls are available for curbside pickup Monday through Friday at the Ukrainian Center for Seniors. Place your order by calling 705-673-7404.